I used the theme, point, for monthes. Now I would like to add an ads unit into the header banner. A Google Responsive ad unit.
The problem I have is the ads  is not displayed on desktop browser. It did show on my mobile device. But it is blank on my desktop.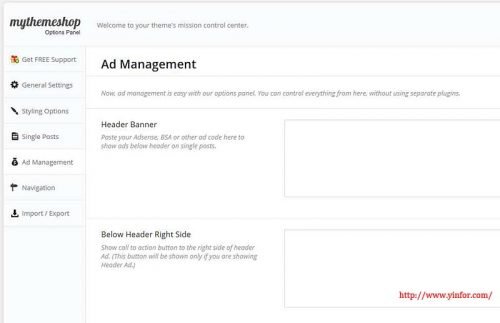 I can not find the solution of it. So, I move it to the sidebar as below.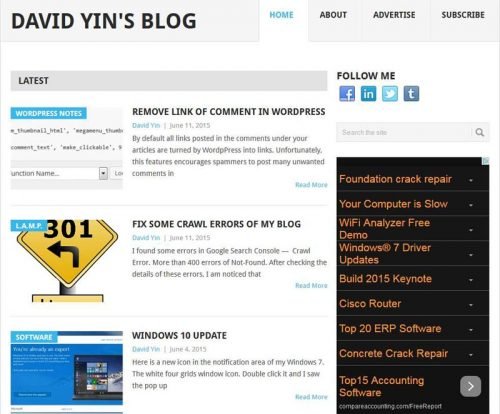 Yesterday, it took me about three hours to clean the dead link of the archived posts of David Yin's Blog. There are about fifteen hundred post since 2004.
Some websites mentioned in my post are not exist anymore. Some webpage links inside of my posts are disappeared after years.
So I have to manually remove them. And at the same time, if I can find the replaced one, I add a new link there.
It is a big job to keep the web site updated.
One more thing I would like to say to my friend. I add a new section into every post, just after the Relapted Posts section. About the Author. It is a short description of myself. and a link to allow you to buy me a cup of coffee online.
Thank you to continue read my blog.
Reference links:
MyThemeShop Point Theme: https://mythemeshop.com/themes/point/
Online Broken Link Checker: http://www.brokenlinkcheck.com/