This is an amazing tool for any normal people like me. I can watch the real time earth view from the out space.
Real Time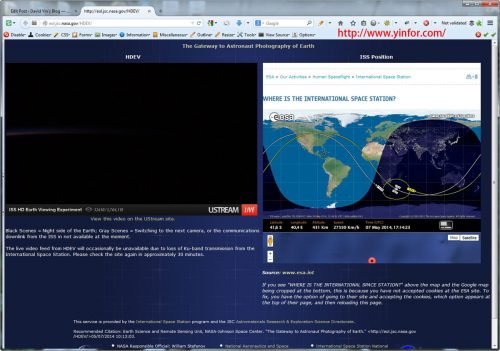 Black Scenes = Night side of the Earth; Gray Scenes = Switching to the next camera, or the communications downlink from the ISS in not available at the moment.
The live video feed from HDEV will occasionally be unavailable due to loss of Ku-band transmission from the International Space Station. Please check the site again in approximately 30 minutes.
IT IS ALSO A PART OF NASA.
http://eol.jsc.nasa.gov/HDEV/