Yes, it is true. Even looks like too good to be true. Linode announced Storage Space Doubled!
The new Linode lineup:
Linode 1GB disk space increased from 24GB to 48GB
Linode 2GB from 48GB to 96GB
Linode 4GB from 96GB to 192GB
Linode 8GB from 192GB to 384GB
Linode 16GB from 384GB to 768GB
Linode 32GB from 768GB to 1.5TB
Linode 40GB from 960GB to 1.875TB
The upgrade is easy, one click only.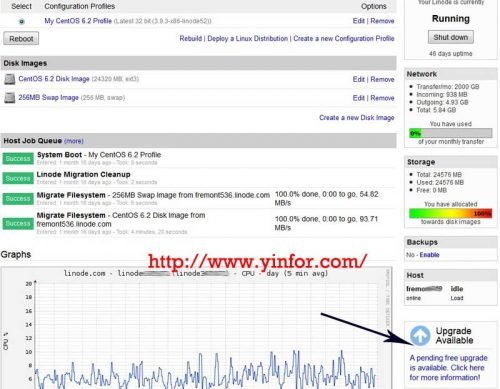 Click the Upgrade area, go to the next page as below: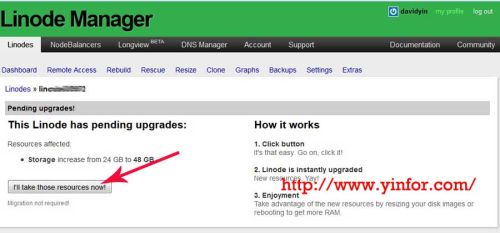 Then, total space is growing from 24GB to 48GB. So, I can resize my existing disk image, or create a new image and attach to system.
Linode give so much surprise to users. I am satisfied with these free upgrade.
Click here to buy your Linode and enjoy the above-the-average VPS performance.