To play New Super Mario Brother Wii game backup on a WiiKey 2  modded Wii machine, WiiKey 2 need to update its firmware to 1.3.
Step 1, Download the firmware update and config disk ISO file.
Step 2, Burn the ISO file to a DVD disk.
Step 3, Put the disk into Wii and load the program.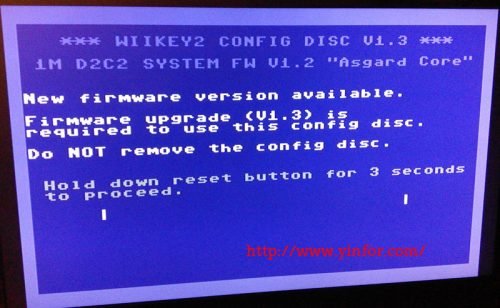 The current FW is 1.2 "Asgard Core". There is a notice to upgrade the firmware to 1.3.
Step 4,  Hold down reset button for 3 seconds to upgrade firmware.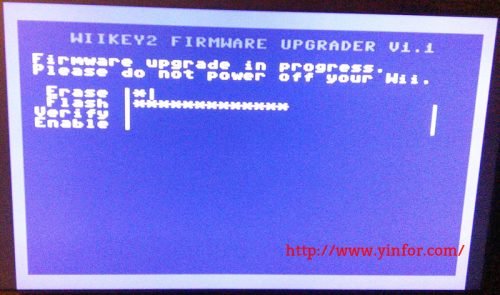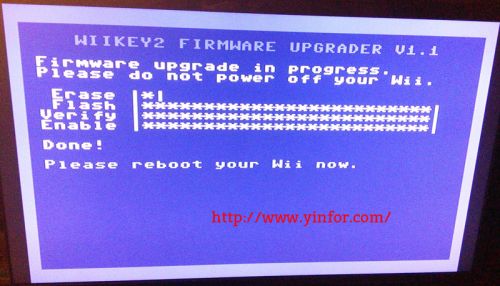 After the upgrade procedure complete, reboot Wii.
Step 5,  After reboot, and go into the program, it is Config page.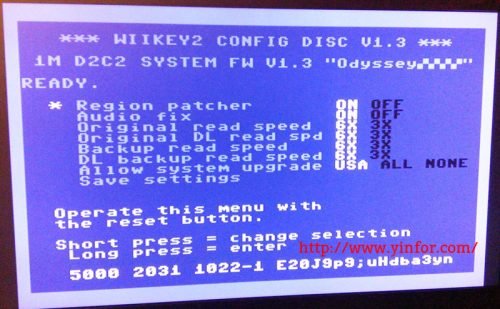 The information shows the firmware version is 1.3, Odyssey.
Confirm everything is OK, then reboot and reject the disk.
Here is a link for USA version Wii. It is not compatible with Japan version or others.