Amazon released the new firmware of Kindle Touch. Firmware 5.3.2.
Update procedures are clearly described at official site here.
Three steps:
Download the firmware 5.3.2. It is 50MB. File name is Update_kindle_5.3.2.bin
Copy the file to Kindle root.
Press Menu > Settings, then press Menu > Update Your Kindle, wait the device update and restart.
The biggest change is UI, or User Interface change. Archived items has been renamed to Cloud as below.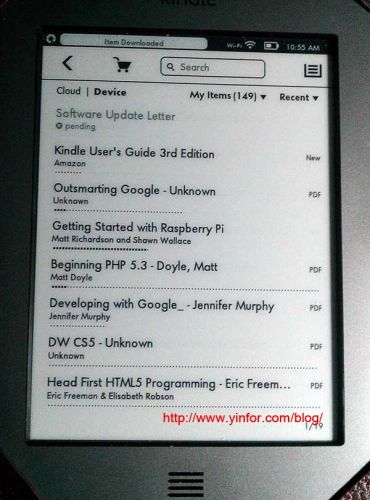 This software update includes the following new features:
A new user interface
Whispersync for Voice
Enhanced Parental Controls
Book Covers
Time-to-Read
Recommended Content
Enhanced book samples
Navigate graphic novels, and comics