There are some plugins or services on market for WordPress. I checked them and compared them. Tried some and found the best choice of Social Media Plugin for WordPress 3.7.
The top two are AddThis and shareThis
From 2012, AddThis is the superior content sharing plug-in. It has more features and more control on the fly. Look at the following chart from Google Trending.


So I choose AddThis for my Blog.
The latest AddThis WordPress plugin is AddThis Smart Layer.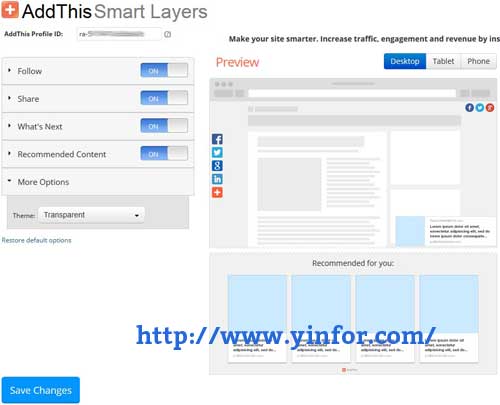 It is response design, so it is good for Desktop, Tablet and phone devices. There are four section for this plugin.  One is Follow, on the right upper corner. Facebook, twitter, Google+ and Linkedin icons can be shown there with the link to your social pages.
The second one is Share. I put is on the left of the site. It can share post to different social media.
The third one is What's Next. It is a floating box, only shown when move to the page bottom. It shows on the right lower corner.
The last one is Recommended Content. It is more important than others. I do like this feature. It displays four posts of the site or blog which are related to this post.