I installed Joomla 3.1.1 on a VPS. When I tried to use mass email, no matter what kind of mailer setting I put, I did not receive any email from it.
At last I tried SMTP settings with Gmail account.
1) Choose Mailer: SMTP
2) From email: youremail@gmail.com
3) From Name: Your Name
4) Sendmail Path: Just leave it as default
5) SMTP Authentication: Choose Yes
6) SMTP Security: SSL
7) SMTP Port: 465
8) SMTP Username: youremail@gmail.com
9) SMTP Password: the password of the email above
10) SMTP Host: smtp.gmail.com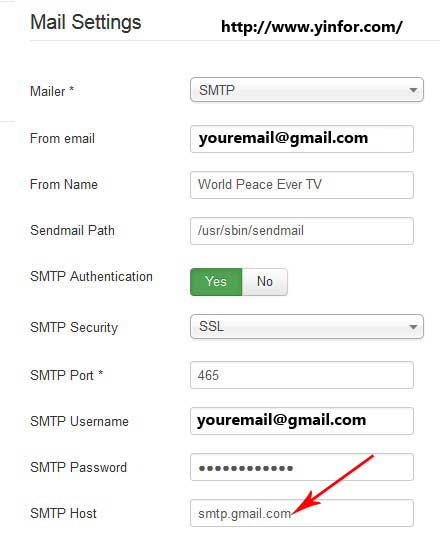 Look at the red arrow, I pointed to the SMTP Host. It should be smtp.gmail.com
But, I am still getting error. Later I found, I put the host name followed by an extra blank space. The system supposed to remove these kind of spaces. It works when I correct the host name.