I am using Backupify to backup my tweets. Now it announced that this service is discontinued.
Your TweetBackup account will continue to back up for the next 30 days, until June 13th. Access to the service, and your data, will be disabled on June 28th. You will have the full 45 days to export any data. Please visit our Tweetbackup service shutdown FAQs answers to common questions, or you can also contact support directly with your questions.
Actually, when Twitter provide Twiter Archive service, it is not necessary to use the third-party backup service.
It is easy to do it.
Sign in Twitter.com
Click Settings
Under Account tab, scroll to the bottom, click the button beside the Your Twitter archive.
Then you will receive an email with the archive download link.
The email you will receive looks like below.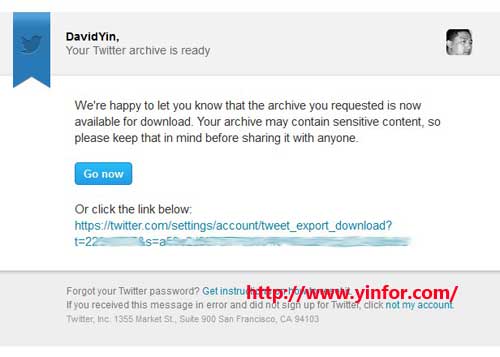 The archive file is a zip file. Unzip it with your compress tool. I use 7zip.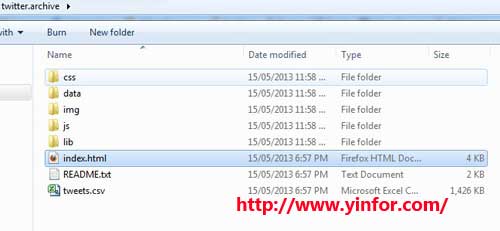 So, double click index.html to open the archive. It is easy to navigate from month to month.