During last few weeks, I spend a lot of time on playing this facebook game. CityVille. My friend, Beth, introduced this game to me. I am refusing for a long time. Until she shown it to me. I feel it is a little bit like SimCity. One of my favorite games for many years.
I start to play it last week. I need more neighbors on it to expend my city. If you are my reader, and also has facebook account, please add me to be your friend on facebook first, then add me into neighbor on CityVille.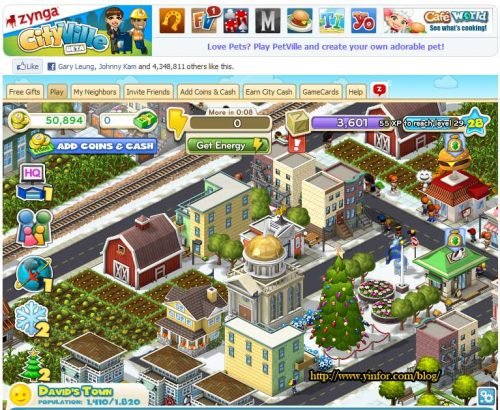 Just start to use Facebook and play the game.
Click here to Add me as friend.