A lot of people are heavy users of Facebook. If you are the one, you may want to know how to Get a copy of what you've shared on Facebook. It is as easy as 5 steps. Here is a how-to for downloading your Facebook data.
1) Signin Facebook, Go to Account Settings.
Now you will see the following page, click the link Download a copy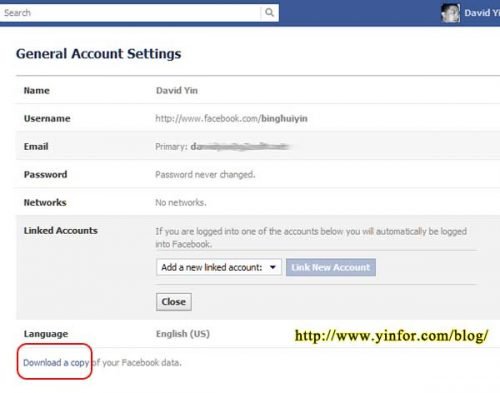 2) Click the green button, Start my Archive.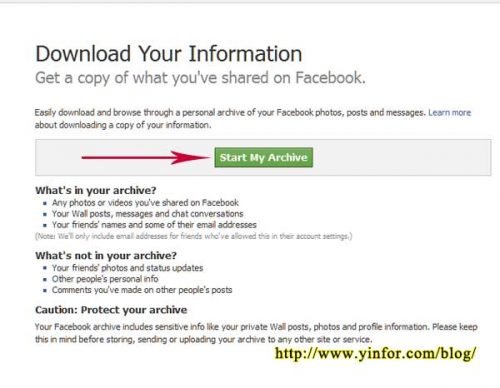 3) Then one small window is pop up and ask you to confirm to Start my Archive.
Just click the green button again.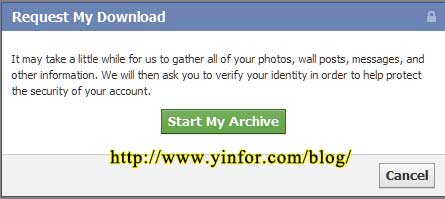 4) You will see the information tell you that you will receive the email when the archive is ready. Click OK to close this pop up.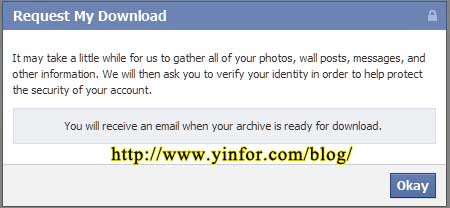 5)Now, you come back to the download page. The page shows "pending".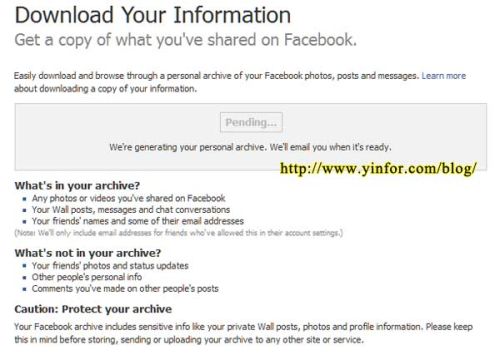 It depends how much information you put on Facebook. You may need to wait more than others.
What's in your archive?
Any photos or videos you've shared on Facebook
Your Wall posts, messages and chat conversations
Your friends' names and some of their email addresses
Facebook said:
Having a copy of your information — whether that is on Facebook or any other service on the web — is an important part of controlling what you share.
In addition, downloading a copy of your information may come in handy if it only exists on Facebook. For example, you may have lost your mobile phone, which contained many photos you took using that phone. If you had uploaded those photos to Facebook, then downloading your information lets you get copies of them back on to your computer.