Gallery 3 has a module named as Gallery2 Import.
After installed the Gallery 3, it is an empty photo gallery. So I need to import all my existing albums into it.
Firstly, enabled the Gallery 2 import module.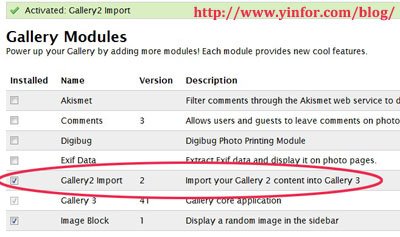 Then click Settings > Gallery 2 Import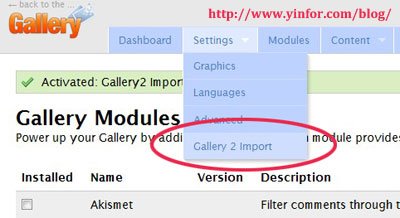 Input the path of my old Gallery 2 installation. Click Save. It is the path of your old gallery 2 system. For me it is /home/davidyin/oldalbum.yinfor.com/embed.php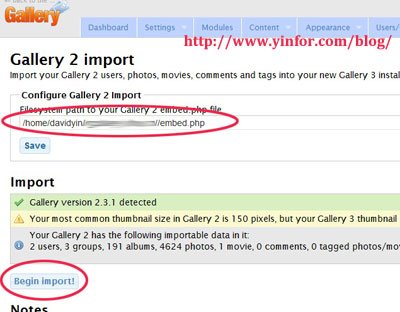 The last step is to click Begin Import!
Do you know how long it takes to import all existing albums?
It depends on how many photos you have. I have about 4800+ pictures. It took me about 2 and half hours to complete the importing process.
After import, I disabled this module to prevent from duplicate importing.