Use ALBUM CREATOR 3.0 as album tool.
1.Change the "general album" template to my YINFOR.COM template.
2.Rebuild all albums from previous website. Make a little bit changes. From Album1 to Album90.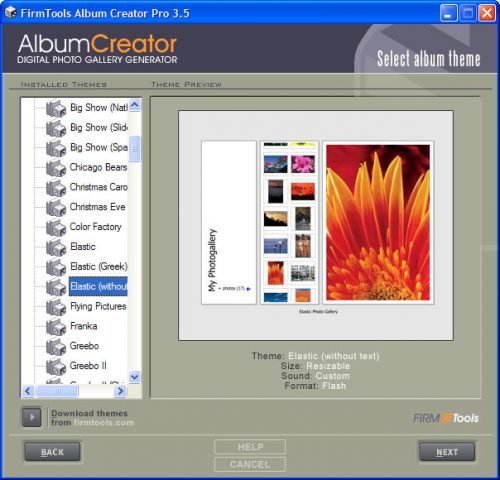 Update on 2014/02/07
Album Creator is version 3.6 now.  I made a customized theme for my very first online photo albums 10 years ago.