I posted 203 posts in 2008 here. It is not many but still OK compared with the average blogger posts.
Let's look at the traffic of 2008.
You can find the traffic is very stably. This is a standard Blog traffic report. Most visitors are new visitors. Bounce rate is higher than the regular website. Average time per visit is over 1 minute. They left my blog after finish reading one post or two.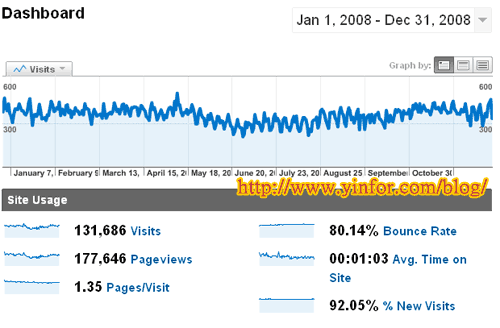 The second screen shot can tell more about the traffic source.
87% visitors are referred by Search Engines.
About 5% are regular readers of David Yin's Blog. They like my blog. You may be one of this 5%.
Most of my blog visitors are from USA. Some from Canada. Other countries are very few.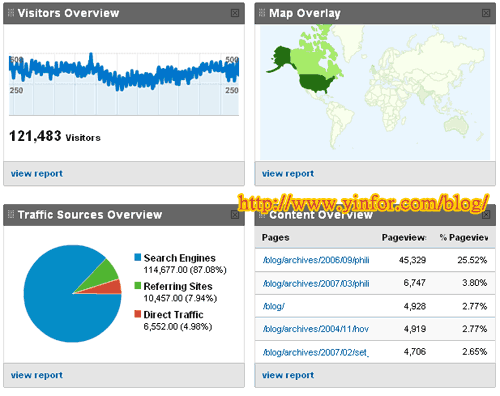 It looks good. I am happy to read this kind of report.
The report is provided by Google Analytics.