I have a few TP-Link devices running in my home. One is the network switch, TL-SG3210XHP M2, and a pair of AP, Deco 6 X90. Today when I turn on my PC, there is no Internet connection. So I restarted everything and flush the firmware for all.
Upgrade the Firmware of Deco6 X90(1.0)
Double-check the hardware version before the upgrade.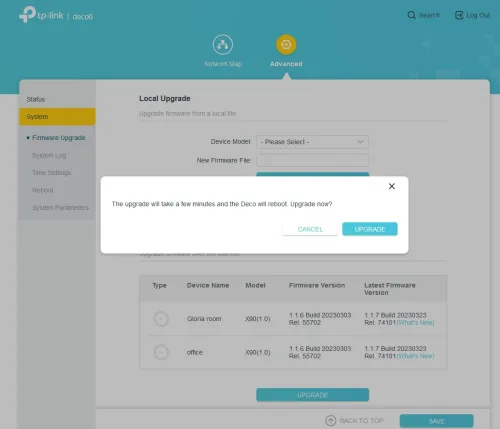 Mine is v1. So confirmed and click the Upgrade button.
After upgrading, both Deco6 AP is rebooted.
All good. Here is some information on this release news.
Modifications and Bug fixes:
1. Optimized the HomeShield feature.
Oh, I forgot to mention that it is USA version.
Upgrade Firmware of TL-SG3210XHP-M2 v1

Double-check that the hardware version is V1. It is also USA version.
You can find the latest firmware on this webpage.
My current firmware is v1.0.6. The latest version on the official site is v1.0.12.
New Features & Enhancements:
Fully adapted to Omada Controller v5.6, with the following features supported:
1. Jumbo Frame;
2. EEE;
3. Flow Control (802.3x);
4. Loopback Detection VLAN-Based;
5. LACP (802.3ad);
6. DHCP L2 Relay;
7. Time-Based ACL;
8. MAC address format customization for 802.1X.

Bug Fixed:
1. Fixed the bug of slowly increasing memory usage.

Notes:
1. For TL-SG3210XHP-M2(UN) V1 and V1.6
2. This firmware is fully adapted to Omada SDN Controller v5.6 and above.
When I download the firmware zip file. It has both v1, and v2 hardware version. So I am very carefully selecting one during the upgrade process.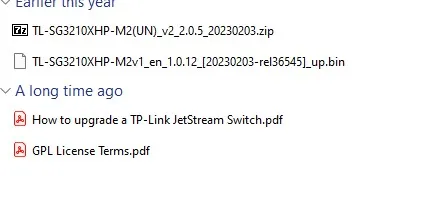 I choose TL-SG3210XHP-M2v1_en_1.0.12_[20230203-rel36545]_up.bin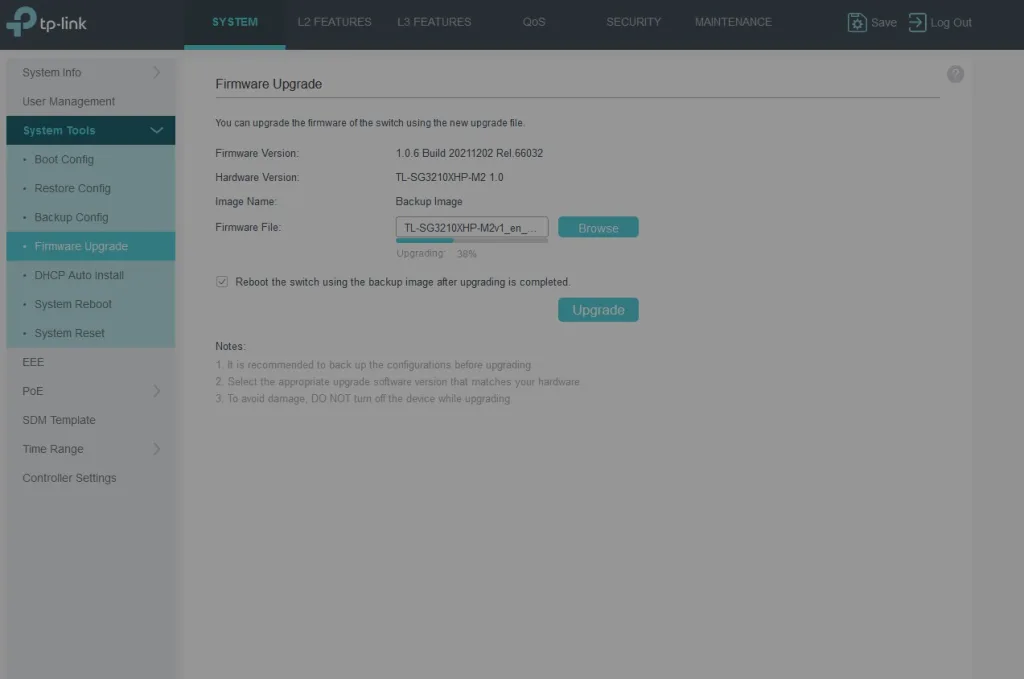 It took a while to upload and upgrade.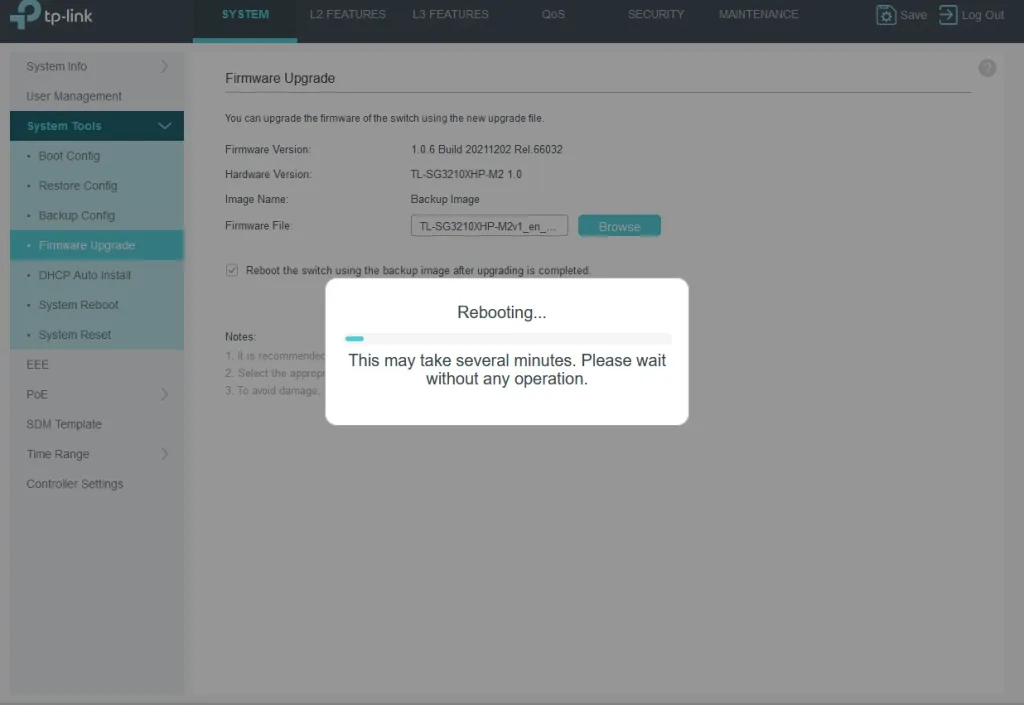 Then, it reboots automatically.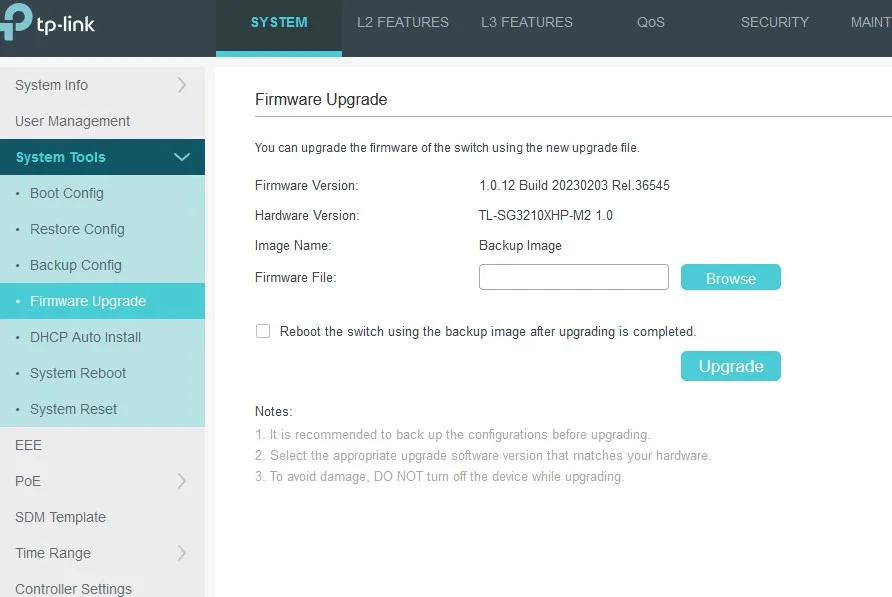 Then, I sign in again and double-check the firmware version. It is v1.0.12 now.