When I order my 2.5Gbe PCIe adapter on Amazon, I ordered Westen Digital Blue SN570 1TB at the same time. It is US$57.99  plus tax when I purchased it. Now it is even cheaper, only $52.99.
Please be noticed that it is a 1TB NVMe SSD. I need it for my Proxmox VE machine. Before the upgrade, I am using one 240GB Crucial SATA SSD for the system, and a WD 1TB 2.5″ HDD for images and backups. I want to replace them with this 1TB WD Blue SN570 1TB NVMe SSD.
Let's have a look at it from the box to the inside.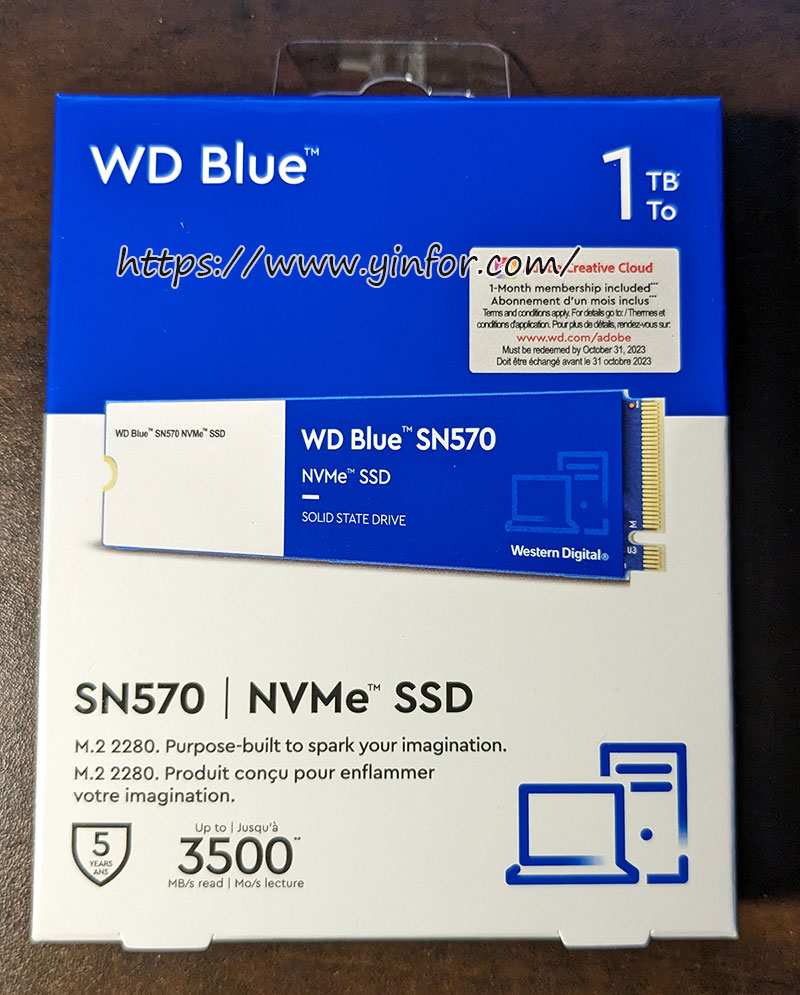 It shows clearly on the box, M.2 2280, NVMe SSD, and 5 years warranty, 3500MB/s read.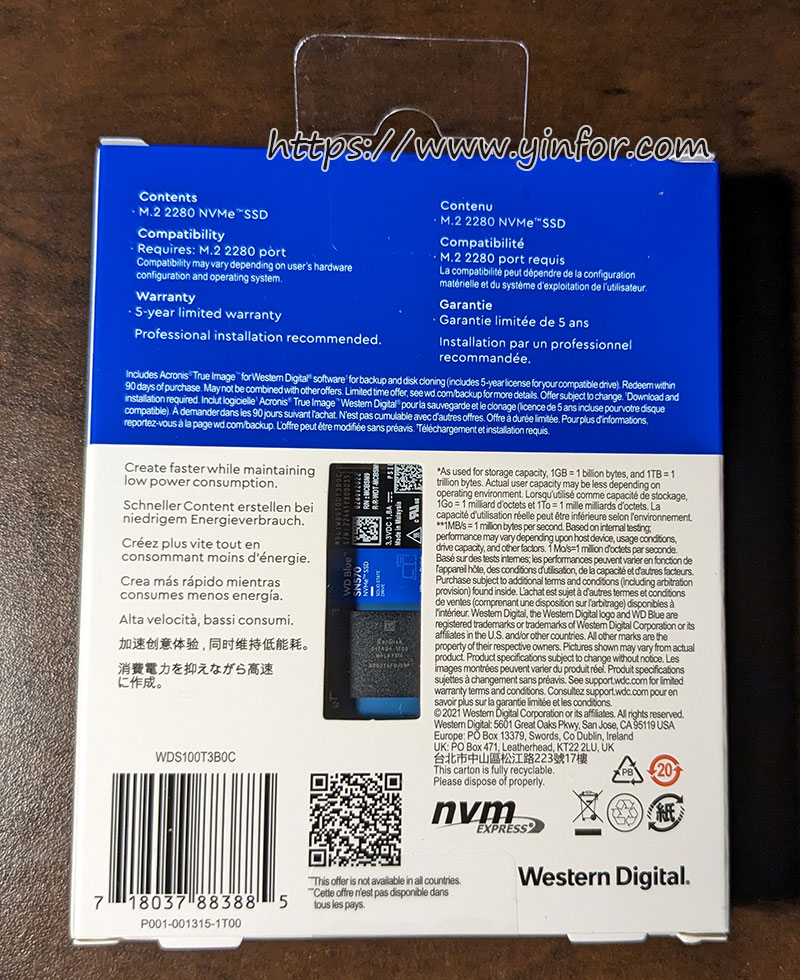 Look at the back of the box. Not much to say, the model is WDS100T3B0C.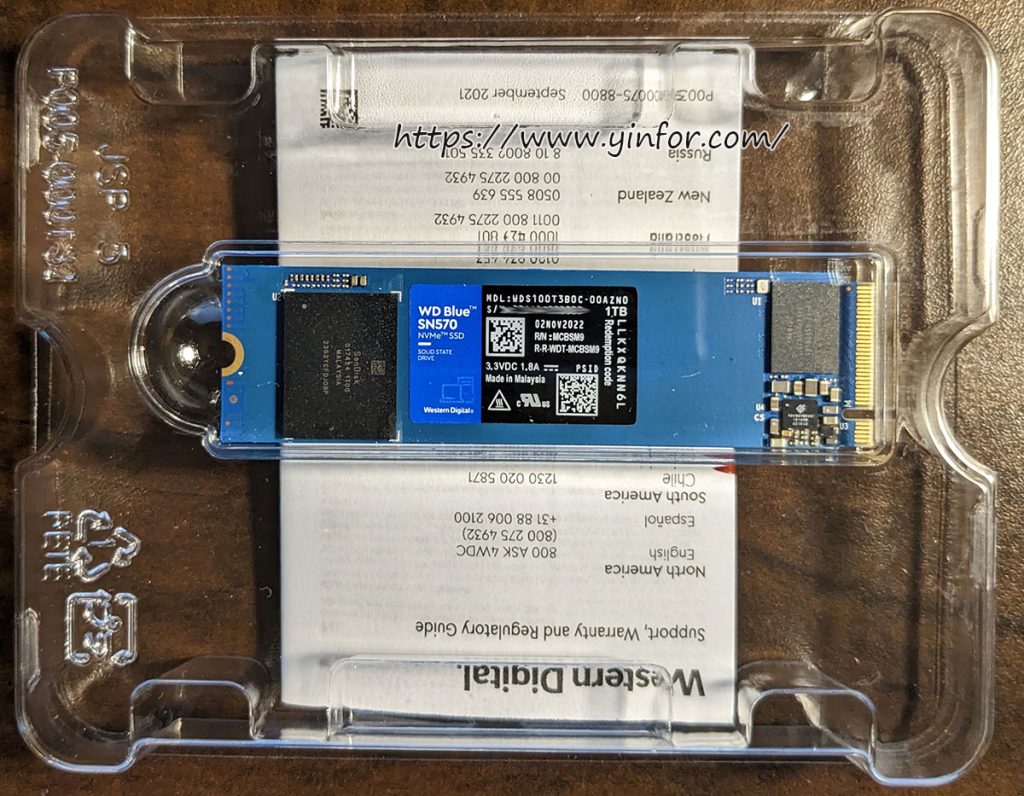 The front view of this SN570 clearly only has one memory chip. The back is nothing on it. It is made in Malaysia.
Sequential Read Performance: 3300MB/s, Sequential Write Performance: 1200MB/s
Remarkable reliability features to help protect your content
Slim M.2 2280 form factor, compatible with PCIe
Save on space with a single-sided M.2 2280 PCIe Gen3 x4 NVMe SSD
¹As used for storage capacity, 1GB=1,000,000,000 bytes and 1TB=1,000,000,000,000 bytes. Actual user capacity may be less depending on operating environment
²As used for transfer speed, megabyte per second (MB/s) = one million bytes per second. Performance will vary depending on your hardware and software components and configurations
One-month Adobe Creative Cloud trial³. Enjoy the collection of creative desktop and mobile tools for your creative projects— photography, graphic design, video editing, UX design, social media, and more.
3Individual subscription, Internet connection and Adobe ID required. Not available in all countries. Limited to 1 per purchase, up to 5 per Adobe account, subject to applicable Terms of Use, and redemption by October 31, 2023.
I do not use it offer. Because a one-month adobe member is nothing for me. Not worth installing it for trial.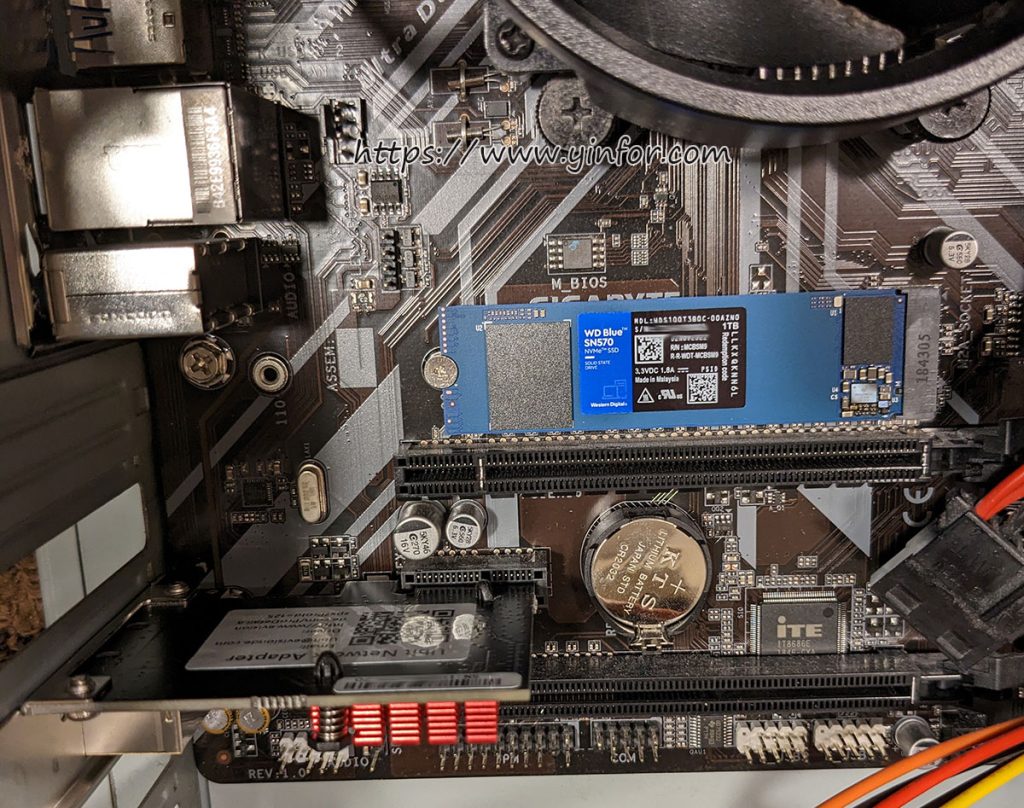 See it is installed inside of my Proxmox VE system. The 2.5Gbe PCIe adapter is also in the picture.