In this new year season, I bought a set of desktop hardware and built a new PC. Here is the hard drive.
Western Digital Caviar Blue 1TB, SATA 3 (6GB/s), 7200RPM, 64MB Cache, 3.5in.
It is designed for desktop, called Desktop Blue. Largest cache in this class.
| | | |
| --- | --- | --- |
| | Transfer Rate (Buffer To Disk) | 150 MB/s (Sustained) |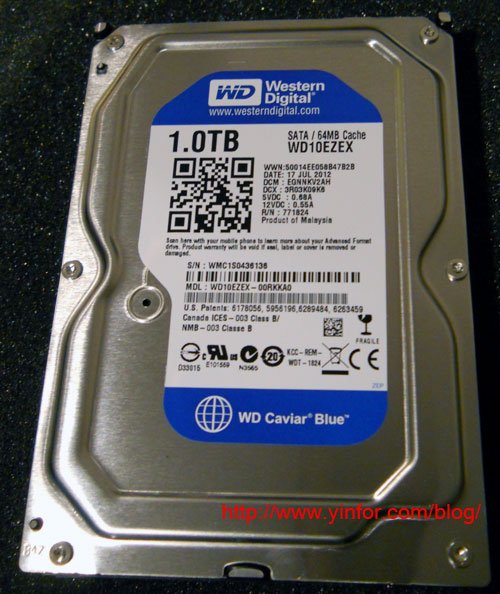 It is made on July 17, 2012. Made in Malaysia.
It is a SATA 6GB/s, but my mobo supports 3GB/s ( SATA 2) only. The good news it can work on SATA 2.
The desktop it is in is Windows 7 64bit. SATA AHCI enabled in Bios.
Here is the screen shot from CrystalDiskInfo 5.2.2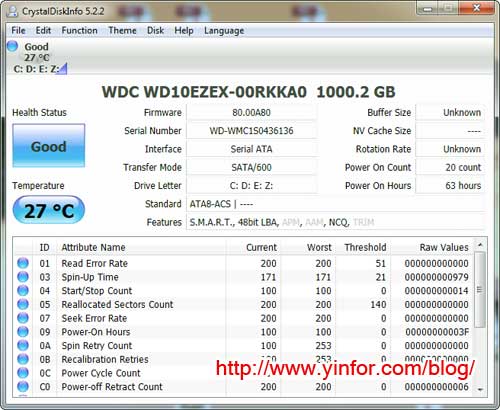 CrystalDiskInfo 2.5.5 Download Link.
Then, I use CrystalDiskMark to test the performance of this Blue Disk. Standard test only.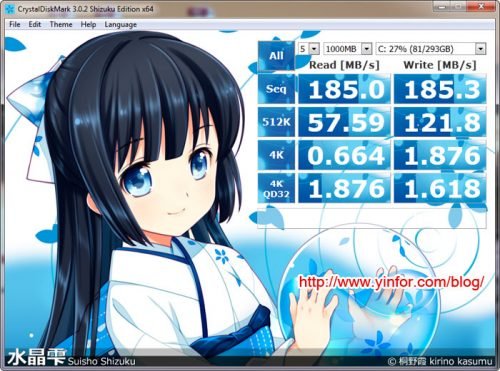 The speed to write is 185MB/s, Read speed is same. To get CrystalDiskMark testing tool, click here to download.
There are also some more detailed test results from HD Tune Pro. It is based on a Chinese version HD Tune Pro 5.00.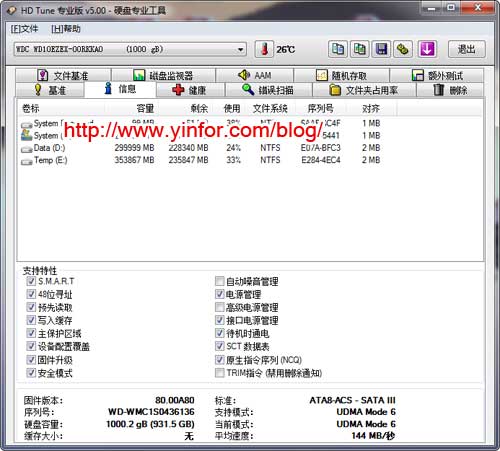 The average speed is 144MB/s, NCQ supported. Works on UDMA6.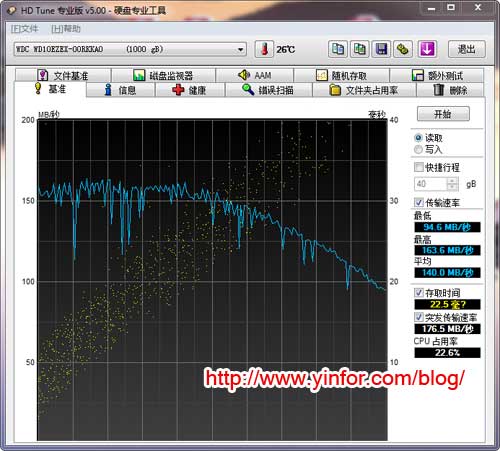 The testing results are: Reading – form 94 to 163MB/s, average speed 140MB/s. The access time is 22.5ms. It is very high.
It is $69.99, plus tax. I bought it from NCIX.