You need to look for certain essential features when shopping for a new digital camerawhether you're retiring your old film camera or upgrading your outdated 2-megapixel shooter. Here are the vital specs you need to know, plus a few great models to consider.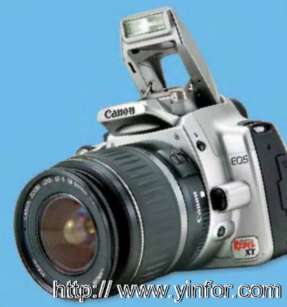 RESOLUTION
Measured in megapixels, resolution refers to the number of pixels of image information provided by a digital camera's image sensor. Among low-end consumer cameras, 5 or 6 megapixels is now standard, with many 8-and even 10-megapixel models also available.
Note that it's often difficult for the untrained eye to differentiate between snapshots taken at these high resolutions.

LENS
Look for a digicam with at least a 3x optical zoom, more if you shoot a lot of faraway action.
If you're an advanced shooter, you may want a digital single-lens-reflex (dSLR) camera that supports interchangeable lenses for maximum flexibility.
REMOVABLE STORAGE
The most popular flash-memory formats are CompactFlash, SD/MultiMediaCard (MMC), and xD-Picture Card. Many of Sony's cameras support the company's Memory Stick format. If you own a laptop, PDA, or flash-based MP3 player, consider getting a camera that uses the same storage format as your other devices so you'll be able to share cards among them.
VIDEO RECORDING
Many digital cameras (though generally not dSLRs) let you record video clips in addition to still images, though not with the same quality as a good camcorder can. The best cameras shoot at 30 frames per second (fps) in VGA (640×480) resolution with sound.
Excerpt on Computer Shopper, Feb. 2006. By BRIAN BENNETT.