It is a new toy I bought last month.  I paid $302 including Tax. The price on tag is $269.99.
Model Features:
20.1MP Exmor® APS-C sensor,
up to 3.5 fps shooting,
1080 60i/24p HD video recording,
custom DLSR-like grip,
up to ISO 16000 sensitivity with advanced noise reduction,
E-mount 18-55mm lens included
It is a DSLR-like Alpha mirrorless camera.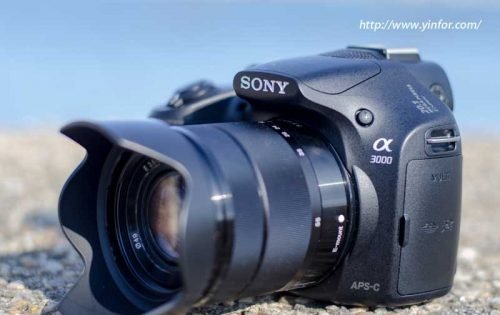 Before I made the decision to purchase this camera, I did a lot of research.  Very helpful. First, I think I may need a DSLR, but it is too big and heavy, I will not carry it for everyday picture. Later, I was thinking about mirrorless interchangable lens camera, but they are too expensive for me.
So at the last, I picked Sony Alpha A3000.
Here are my collection of the pros and cons
Pros
Large comfortable grip
Lightweight
AF fine tuning and focus peaking
EVF
Price
Cons
Extremely limited burst fire rate
Noisy live view LCD
Blurry EVF
Sometimes unreliable autofocus
Doesn't include a charger.
470 shots battery
This is a Panorama I took at Burnaby Mountain last weekend.


It is a good deal. I will bring it when I take my trip to Shanghai. It will be my memory trip.