It is an error. When I enter the url of Burnaby City hall at Chrome browser on my cellphone, it displayed with error.
Red crossing line on the https. It said Your connection is not private. Attackers might be trying to steal your information from www.burnaby.ca.
NET::ERR_CERT_AUTHORITY_INVALID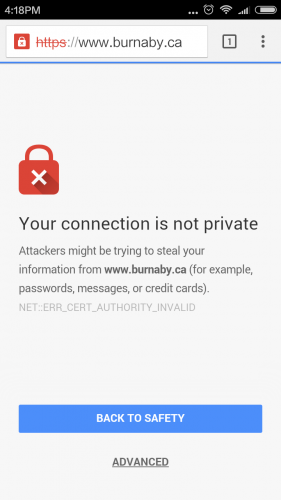 It is OK when I browse the site on desktop. It looks normal.
I use SSLLABS server tool to check the certificate installation.
The report said it has a certificate chain issues: missing intermediate certificate.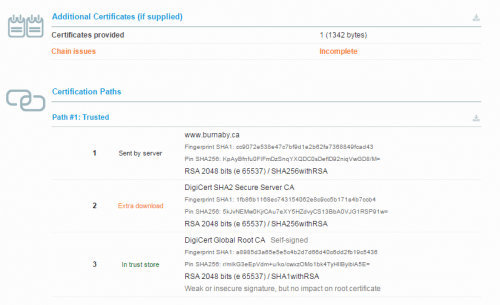 If the webmaster of Burnaby City do the job properly, he should include the intermediate certificate into the certificate pack.
I knew City of Burnaby's website is hosted on IIS 7 server. The certificate is issued by digicert.com.
Here is a guide show you how to install IIS 7  SSL certificate.
https://www.digicert.com/ssl-certificate-installation-microsoft-iis-7.htm