There is a art exhibition starting from April 19 to May19, 2013. Arts Alive 2013: Memories of Place
The Burnaby Art Gallery is pleased to present the annual Arts Alive showcase at the historic Ceperley Mansion. "Memories of Place" marks this year's theme and features works by elementary students in Grades Kindergarten to 7 from across Burnaby School District #41. A selection of student paintings, drawings and sculptures from each school will be on display in the main gallery. An online exhibition of all student artworks can be viewed on our flicker website.
My elder daughter, Grace's drawing has been chosen.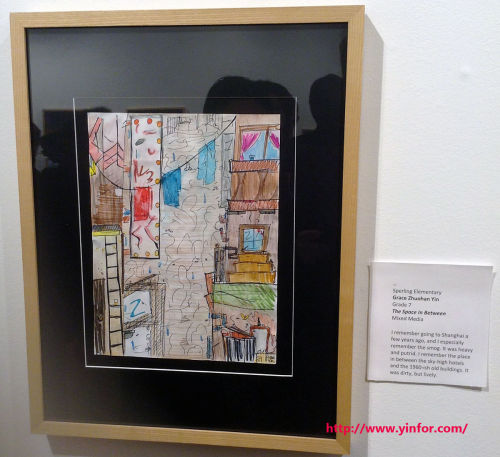 I am very pride of her. She likes writing, drawing and reading. Plus eating, the most importanting interest. Everyday, when she comes back home, she will grab the snack, then start reading, then writing or drawing something until dinner time.  Please click here to browse Grace's Blog which starts from 2007.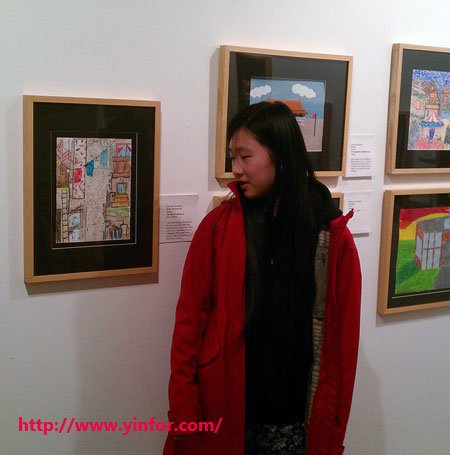 The above picture was taken on Opening Reception.