There is a Wind Storm in BC in two days. So many power outages in low mainland area. Even my house has about 10 minutes power outage. All unsaved documents are lost. I am also afraid that some Windows System files may be damaged.
This morning, the PC is turned on properly.

These red points stand for the power outage locations on BCHydro site.
To do a system scanning, I run command prompt in Administrator mode.
Then enter the command sfc /scannow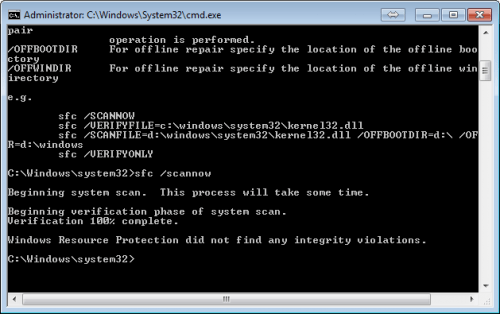 It is lucky. There is no any integrity violations.