My desktop PC motherboard just support up to SATA II. You know I have a SATA III SSD drive. I would like to see more improvement on speed.
The specs of my PC:
Mobo: MSI A55M-P33
CPU: AMD A8-3870K
Memory: 8GB DDR3
Windows 7 64bit Ultimate
SATA II is 3Gbits/s – 300M/s
SATA III is 6Gbits/s – 600M/s
1) I installed the SSD on my Desktop with the onboard SATA II connection.
See the report below: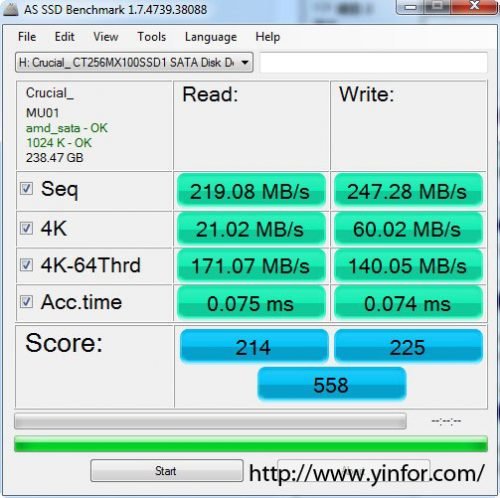 SSD is connected as a second drive.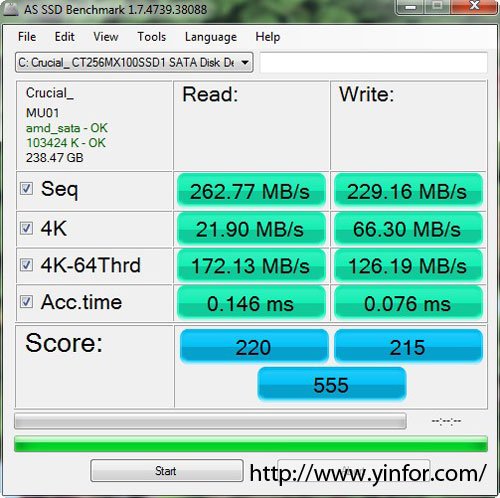 SSD is connected as a primary drive. System is installed on it.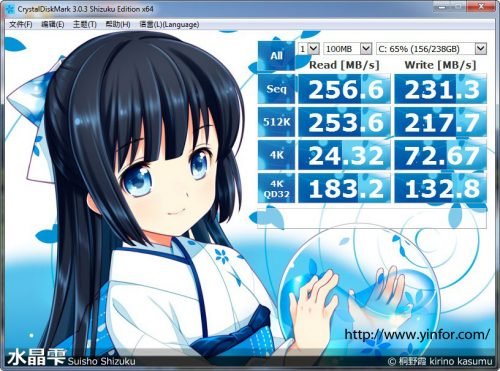 Testing result by CrystalDiskMark.

2) The second part of test is after I connect my PCIE to SATA3 card. The SSD is connected on the SATA III connector on this card.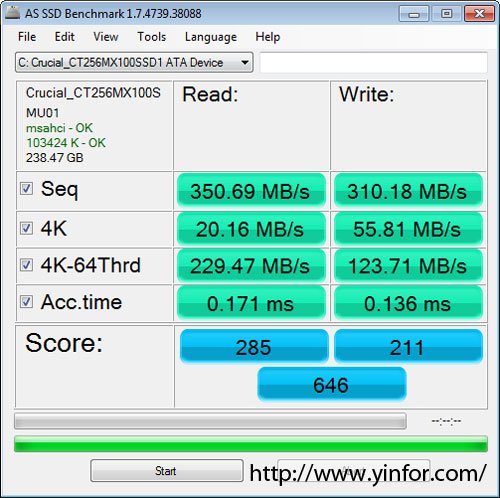 This test is done after I re-install the system.
The above speed test is based on different ahci driver. The first one is powered by AMD ahci driver. The last one is powered by msahci driver.
The speed test result of SATA III is also limited by pcie interface.