My desktop PC motherboard just support up to SATA II. You know I have a SATA III SSD drive. I would like to see more improvement on speed.
The specs of my PC:
Mobo: MSI A55M-P33
CPU: AMD A8-3870K
Memory: 8GB DDR3
Windows 7 64bit Ultimate
SATA II is 3Gbits/s – 300M/s
SATA III is 6Gbits/s – 600M/s
1) I installed the SSD on my Desktop with the onboard SATA II connection.
See the report below: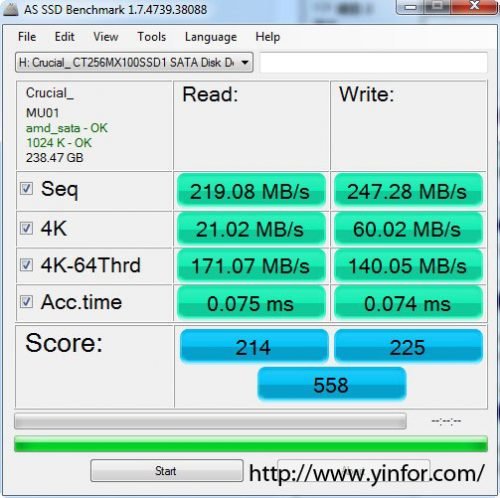 SSD is connected as a second drive.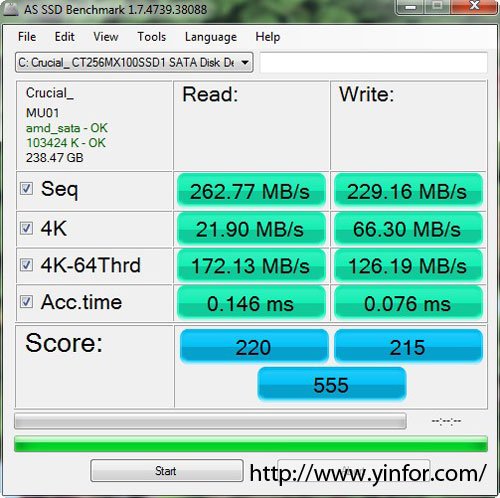 SSD is connected as a primary drive. System is installed on it.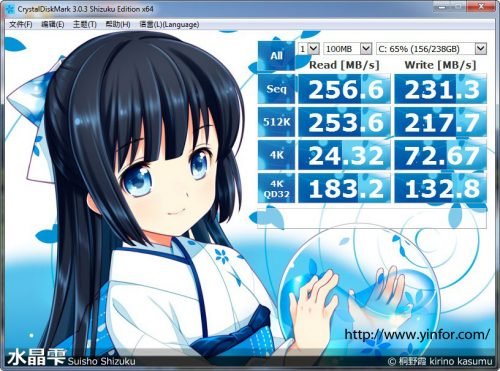 Testing result by CrystalDiskMark.