Actually, it is not a news. I knew it almost a year ago. But now it is the time.
Google Voice: Not Supported on OBi Devices After May 15, 2014
Back at the end of October, Obihai announced Google would end its support for the XMPP communication protocol. This announcement came on the heels of Google's announcement that as of May 15th, XMPP would no longer be supported for third-party VoIP applications. The Google Voice service uses XMPP to connect the OBi to the service. With that, after May 15th Obihai will no longer support the Google Voice service on its OBi devices.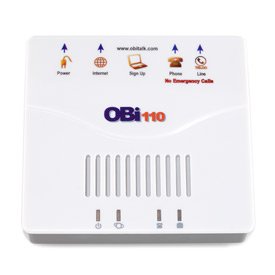 So, it is time to find a alternative service provider. Maybe I will choose one from the following: