I wrote the post about how to replace the battery of Pontiac Remote.
Here are pictures of them and my own tips to clean it.
Picture one.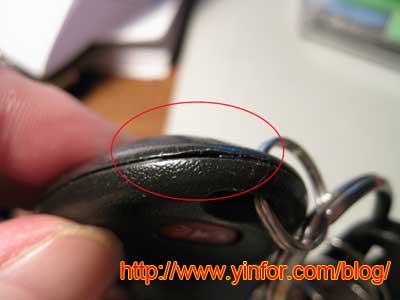 If you can see the red circle part, it is a small gap. This is the place to insert thin flat-head screwdriver.
Picture two.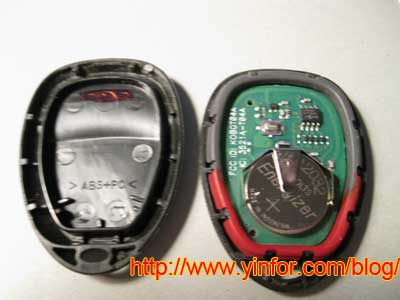 When opened the car remote, it is clear to see the battery.

Picture three.
It is my own tips to clean the contact point.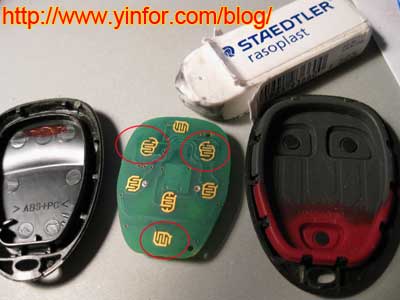 You may see the rubber in the picture. It is what I used to clean button.
I circled three contact point in red. Use rubber to erase the contact point to make it more sensitive when you click it.