My Mom, my wife, two daughters, Grace and Gloria and I, went to Vancouver Aquarium last week. It is cold.
It is not best time to go to aquarium, just because of the weather. But it is perfect that we can go out with the person we love.
We took a lot of pictures. Look, it is dolphins show in Vancouver Aquarium.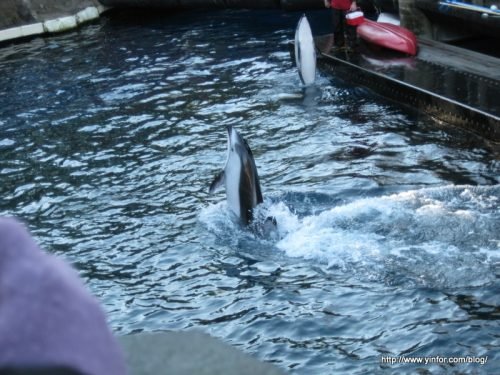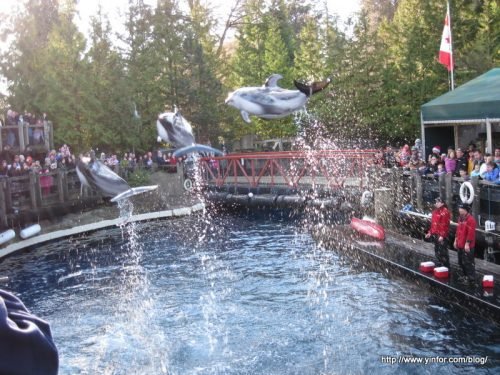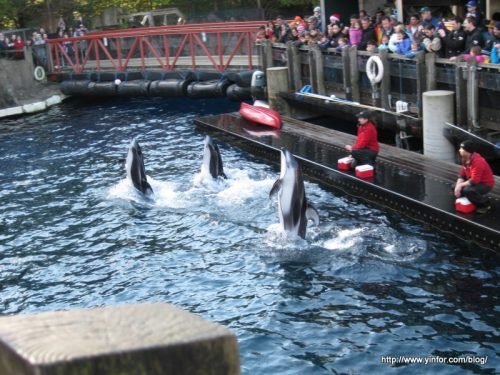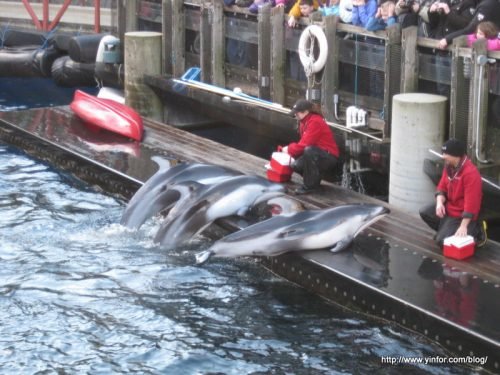 I applied membership of Vancouver Aquarium. It is family membership. We can go there any time during the year. Price for family group is $138.
A basic Family Group consists of two adults (19 and over) and up to four children aged between 4 and 18. Children aged 3 and under are free. With the purchase of a Family Group, you can add up to three additional family members for the cost of one daily admission each to your membership. This benefit is only available with the purchase of a Family Group Membership.
Photos were taken by Vivian.