We went to Oakridge Mall last week. I still remember the feelling when we stepped on this land about five years ago.
We resided in my aunt's house for three monthes. It is close to the Oakridge Mall. We always walked there to buy foods.
Last week, I took a photo on the back entrance of the mall. Nothing is changed.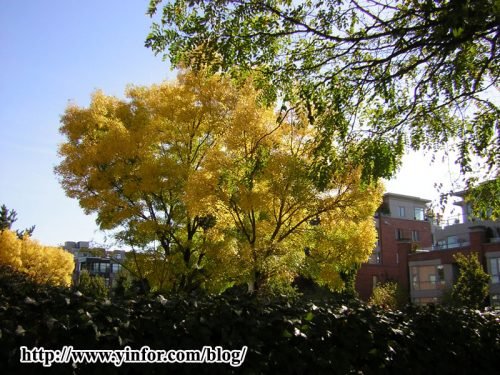 The first place we lived in Canada.

It is the season that leaves are falling down.
And it is a season that push me thinking my mother and motherland.