RAM Idle LE is a smart memory management program that will keep your computer running more efficiently, faster, and longer. The program's intelligently manages the free RAM that is available to Windows, and prevents your computer from running progressively slower over time.
It works on Windows 98/Me/2000/XP.
The following screen shot is taken on Windows 2000.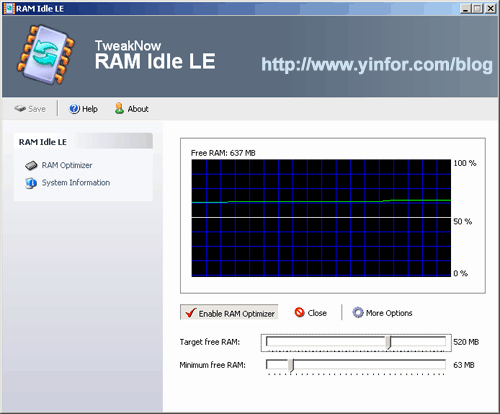 Please be advised that Ram Idle LE is a freeware. No cost on your pocket.
Update: 2013.08.29. It is not available on its official site.

PS.
I use some script in .htaccess file of this site to stop the unauthorized usage of images. If you can not see the picture, or screen shot, please tell me which browser, which feed program or which feed service you use.