I received Ubuntu 6.06 and Kubuntu 6.06 shipit packages today. They are all mailed from France. I am in Canada.
I made the order on 2006-05-18.
This time the live version and install version are in one CD.
To use Ubuntu as a Live CD, put the CD in the CD drive and turn on or restart your computer.
To install Ubuntu, run the Live CD and double-click on the "Install" icon.
Note: The default installation will erase all existing software and data from your computer. If it is not what your want, follow the insturction carefully during installation.
There are some Windows versions of some of the programs included in Ubuntu. You can try them by putting the CD in the drive while windows is running.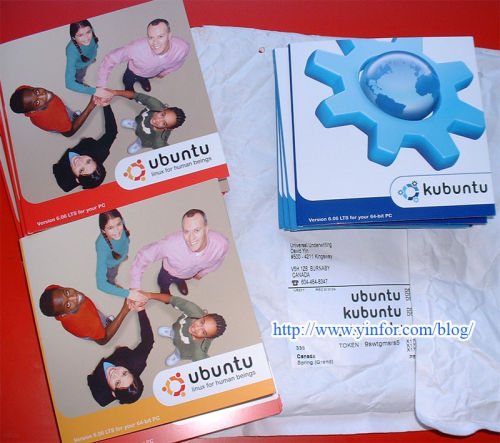 If you have not ordered the Ubuntu CD, it is still open.
http://shipit.ubuntu.com/
http://shipit.kubuntu.com/