This VPS is running with PHP 5.4.25.  Zend OPcache is a built-in module in PHP 5.4.25.
I have Xcache installed before. Today, I removed it and just use OPcache.
When I use Xcache and Opcache at the same time. And config Database cache and object cache to use opcode:Xcache. I found the Xcache doesn't help me a lot. See screenshot below.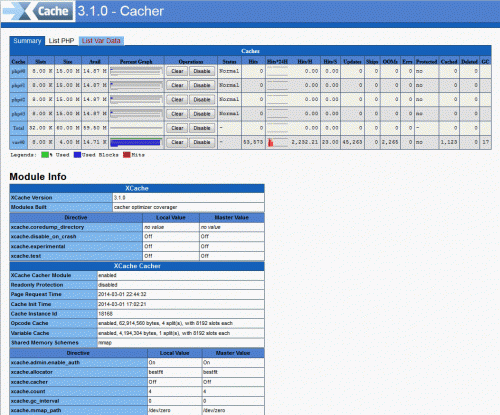 PHP scripts are not cached in Xcache entirely.  I thought Zend OPcache is working on php scripts.