I received a USB Hub today. I searched for it on Google. On Amazon, it is USB C Hub, UtechSmart 6 in 1 USB C to HDMI Adapter with 1000M Ethernet, Power Delivery PD Type C Charging Port, 3 USB 3.0 Ports Adapter Compatible for MacBook Pro, ChromeBook, XPS, and USB C Device.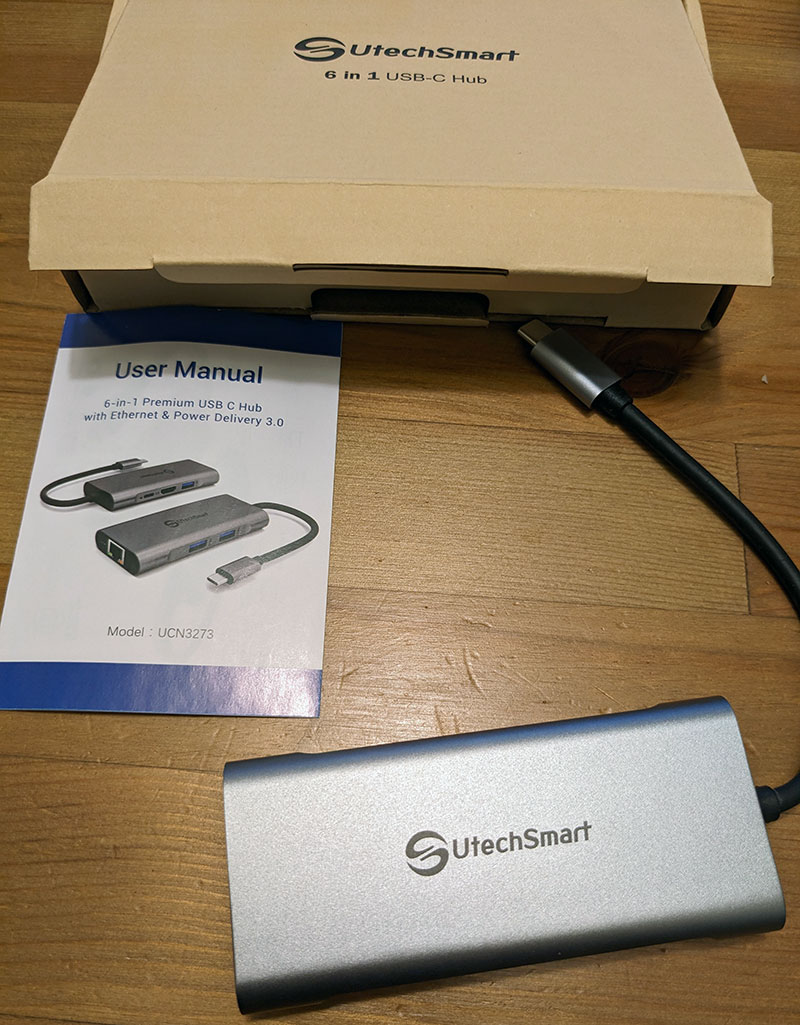 Open the box, it is so simple. Just one device and one user manual.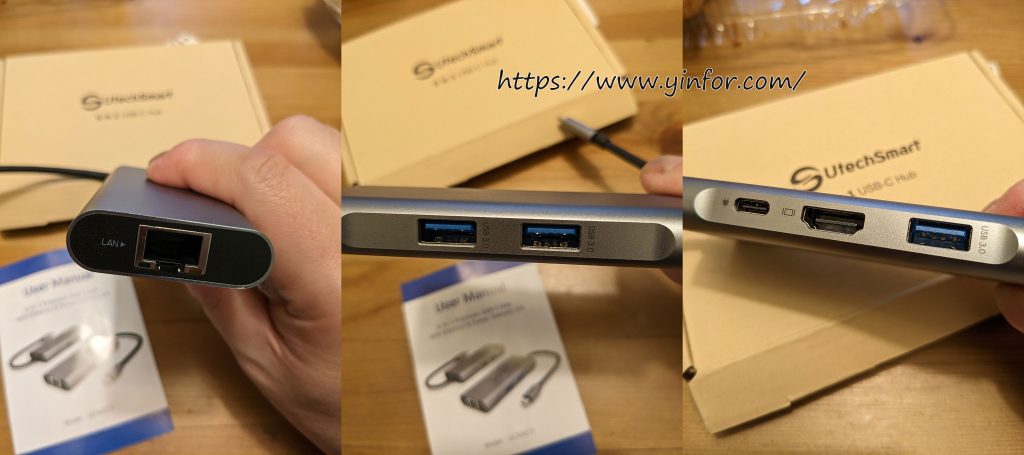 Look at the sides of the device. One type-c port which is connecting to the laptop. One RJ45 port for 1000Mbps connection. Two USB 3.0 ports on the side. The opposite side is one Type -C port, one HDMI port, and one more USB 3.0 port.
I did two tests on this 6 in 1 device.
The laptop I am using is Microsoft Surface Book.
h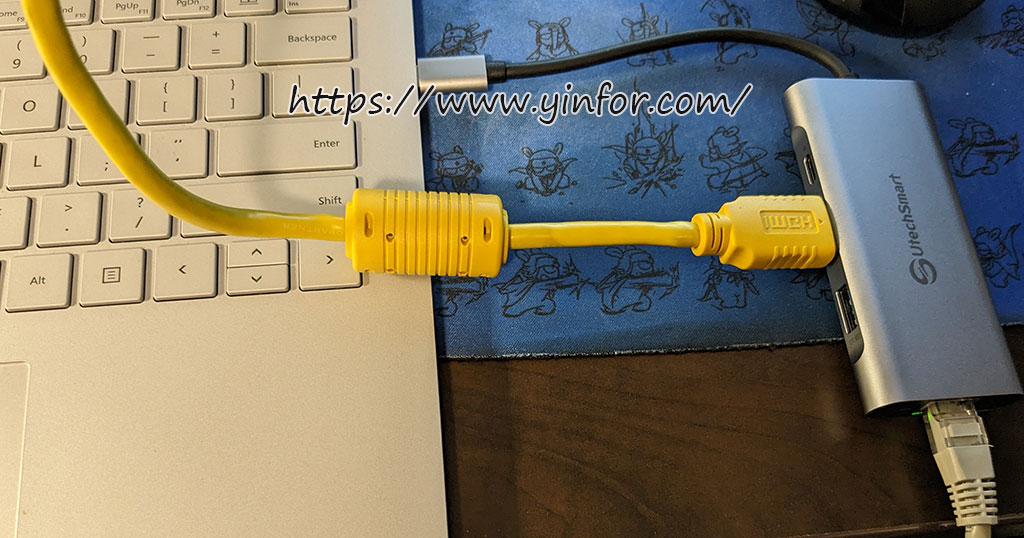 I connected a CAT5e cable from the RJ45 to a switch. I run the iperf3 test from the Surface Book. The iperf3 server is on the NAS which has a 2.5Gbe connection.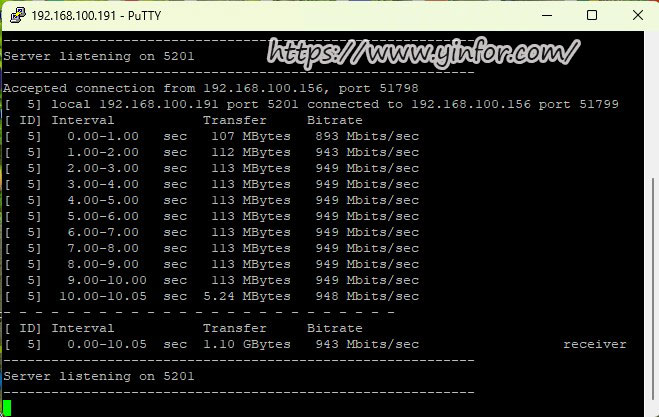 The result is 943Mbits/sec. Meet my expection.
At the same time I took a HDMI cable to connect the USB C HUB to a HP 24f monitor.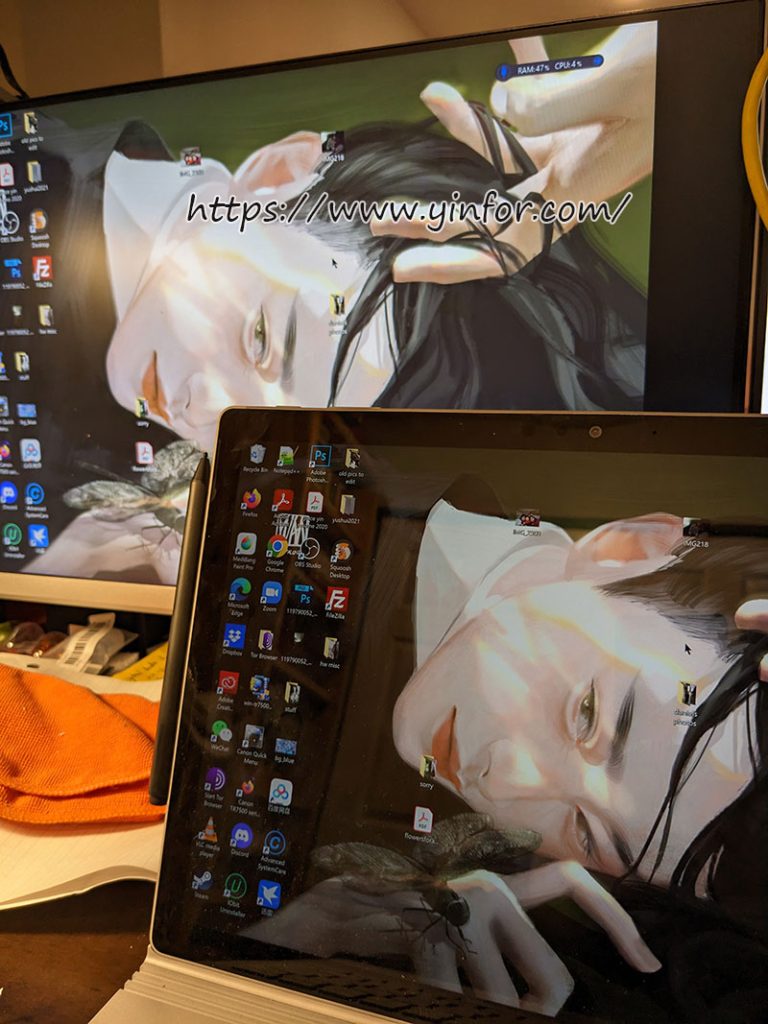 It is just a mirror mode.
I did not test the charging function with its type C port. Based on the manual, I can charge the Surface Book by using a 60W PD charger.
I will give this device to my daughter Grace. She goes to school to help teachers. The children like her. She must bring her laptop to school and connect it to the project to make the presentation. Her gaming laptop is too heavy. Now she can get her Surface Book with this HUB to school.
Conclusion: I recommend it to all laptop users.
You can find the product link here.
Big News: a discount code 6KR74MLS on Amazon
Please hurry, the code will be expired on April 30, 2023.