I bought a new digital multimeter from Amazon.ca. It is used to replace my very old digital multimeter, HDM350.
HDM350
I can only measure DC, AC Voltage, and current. And resistance. That's all. I used it for more than twenty years.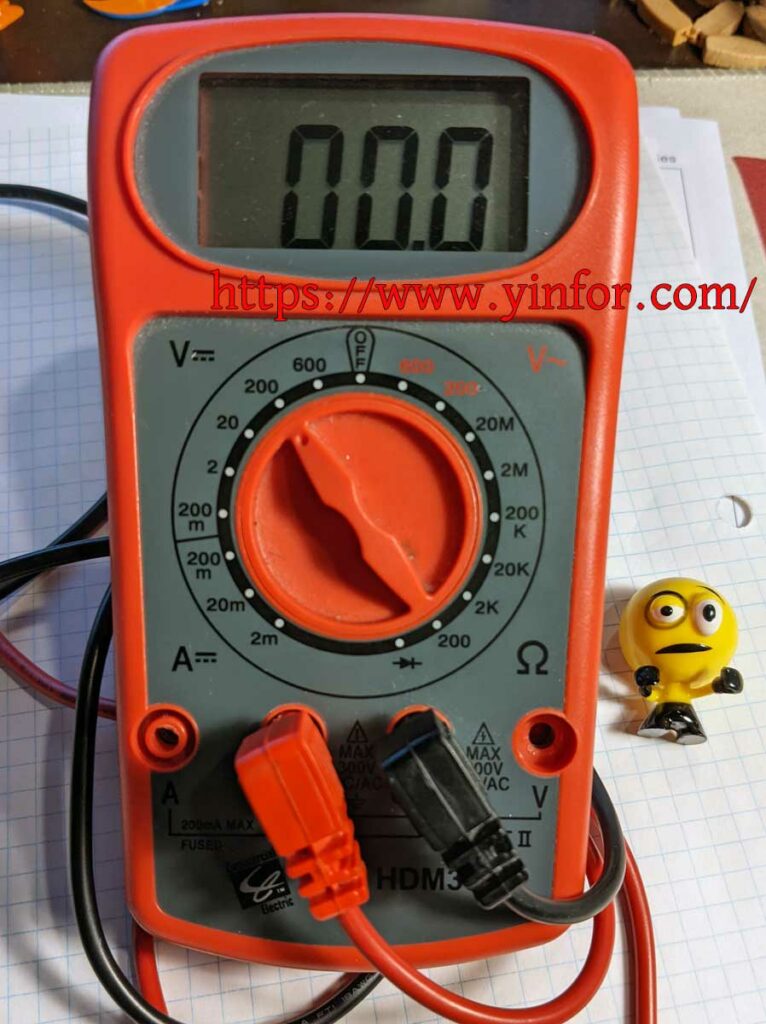 DC  Voltage from 200mV to 600V.
AC Voltage from 200V, 600V.
DC current from 2mA to 200mA.
Resistance from 200 ohm to 200Mohm
I think I may need a new multimeter with more functions. So I did a little bit of research on Google and Amazon.
When I order the new Kaiweets digital Multimeter at Amazon.ca, it is $36.74 including TAX.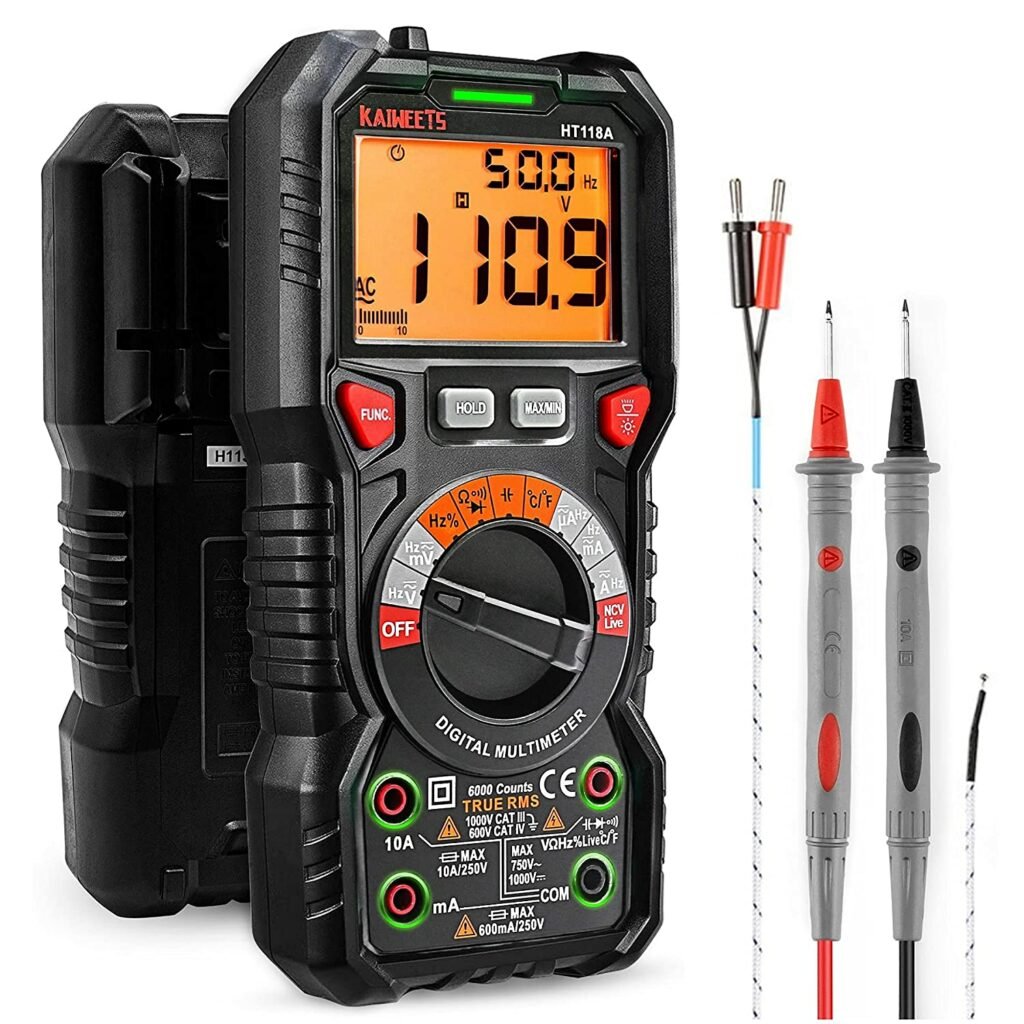 The basic description of it from Amazon.ca.
WIDE APPLICATIONS – KAIWEETS digital multimeter features 6000 counts auto-ranging for accurate measurement of AC/DC voltage, AC/DC current(DC is the default), resistance, continuity, frequency, capacitance and diode, liquid temperature, wire on-off, Battery checking. This advanced tester can diagnose automotive, industrial and household electrical issues.
EASY OPERATION – Switch the dial and the LED lights on the jacks will shine accordingly. To plug in the leads is real easy. Large 2.9" LCD backlight display. Dual Display with bar graph. Flashlight on the back ensures easy use in dimly lit places. Stable Kickstand, pen slot on the back.
MULTI-FUNCTION – Non-contact voltage testing and Live function with sound and light alarm. The Screen changes to red while detecting live wire. Low battery prompt, Data retention, Max/Min data, Auto Power-Off, Auto-Ranging.
SAFETY FIRST – IEC Rated CAT III 1000V, CAT IV 600V, CE, RoHS certified. Anti-Burn with double ceramic fuse and thermistor protection circuit. High Voltage Protection is active on all ranges. Double insulated unit. Silicone protective case prevents it from falling damage
AFTERSALES–Combined with Amazon's excellent delivery service, we provide 36-Month after-sale service, lifetime technical support. Please feel free to contact us if you have any concerns.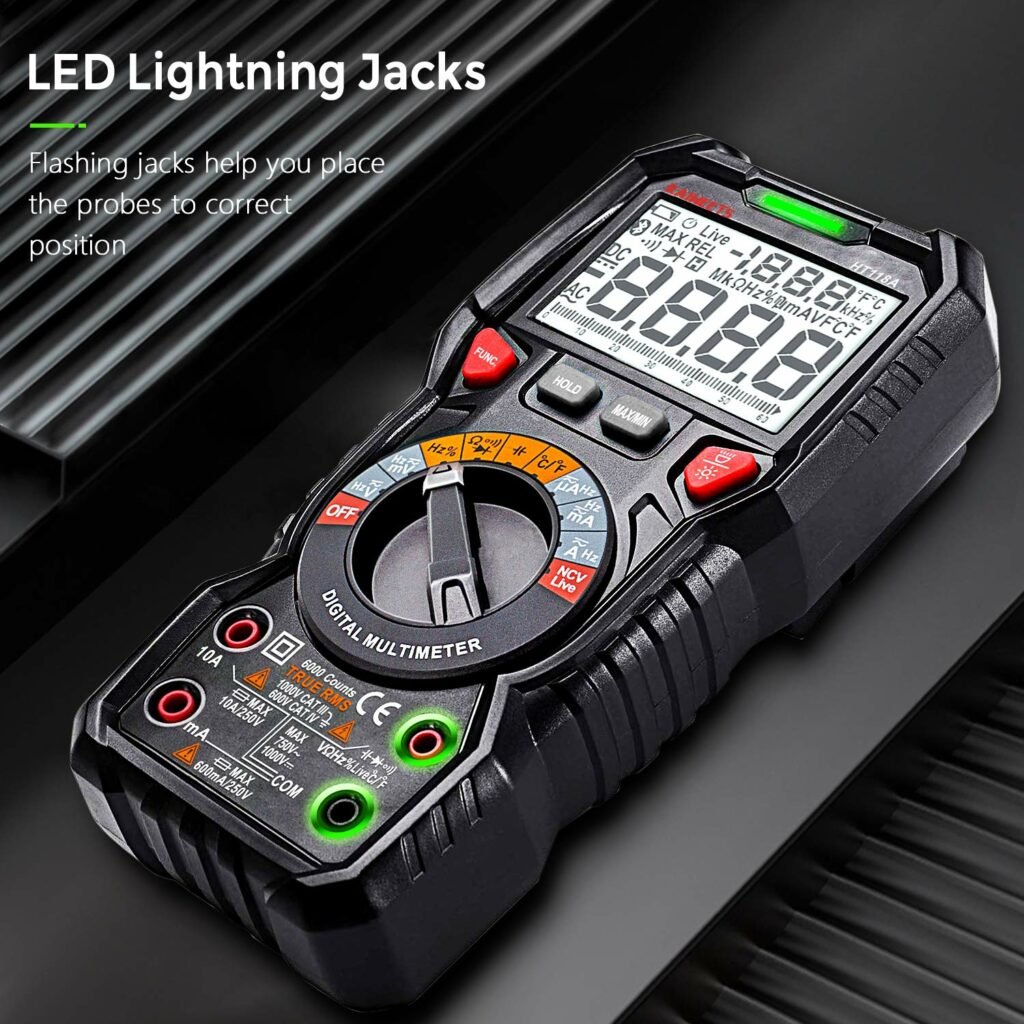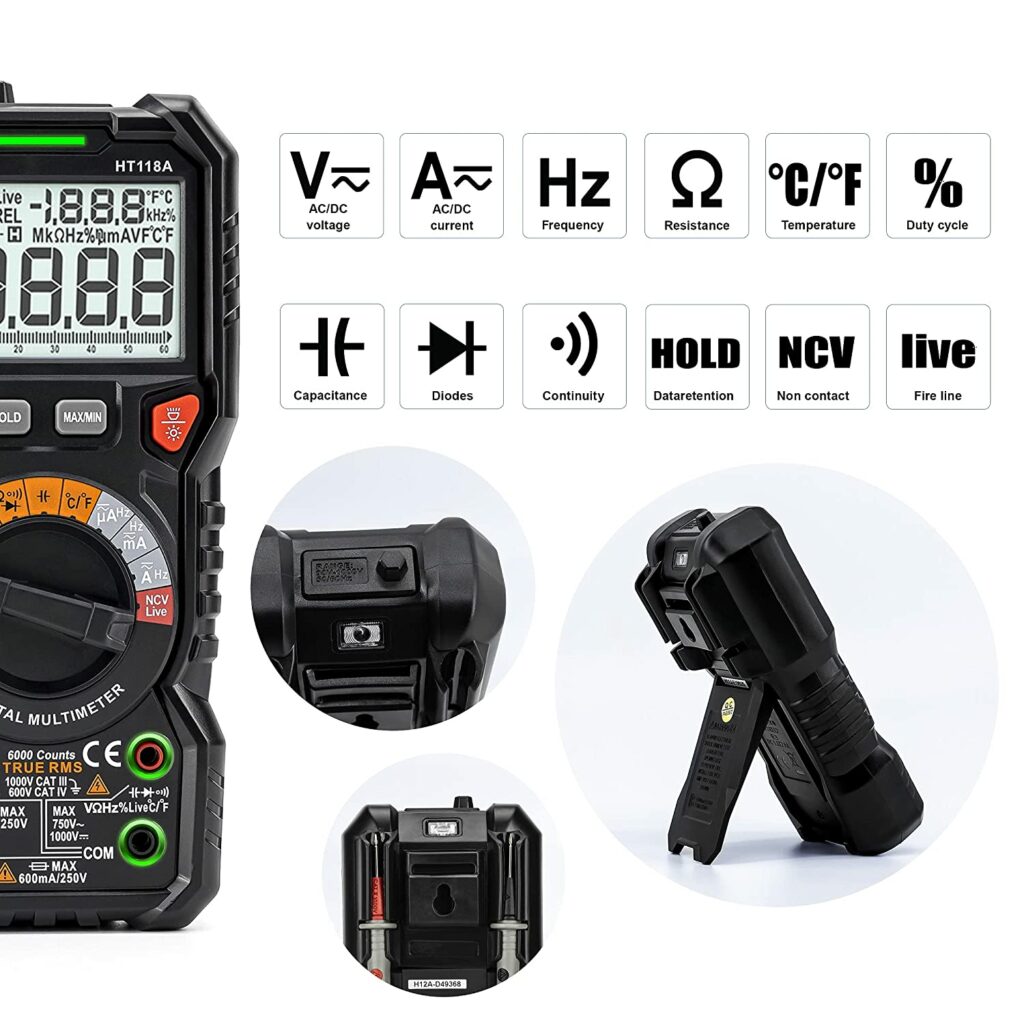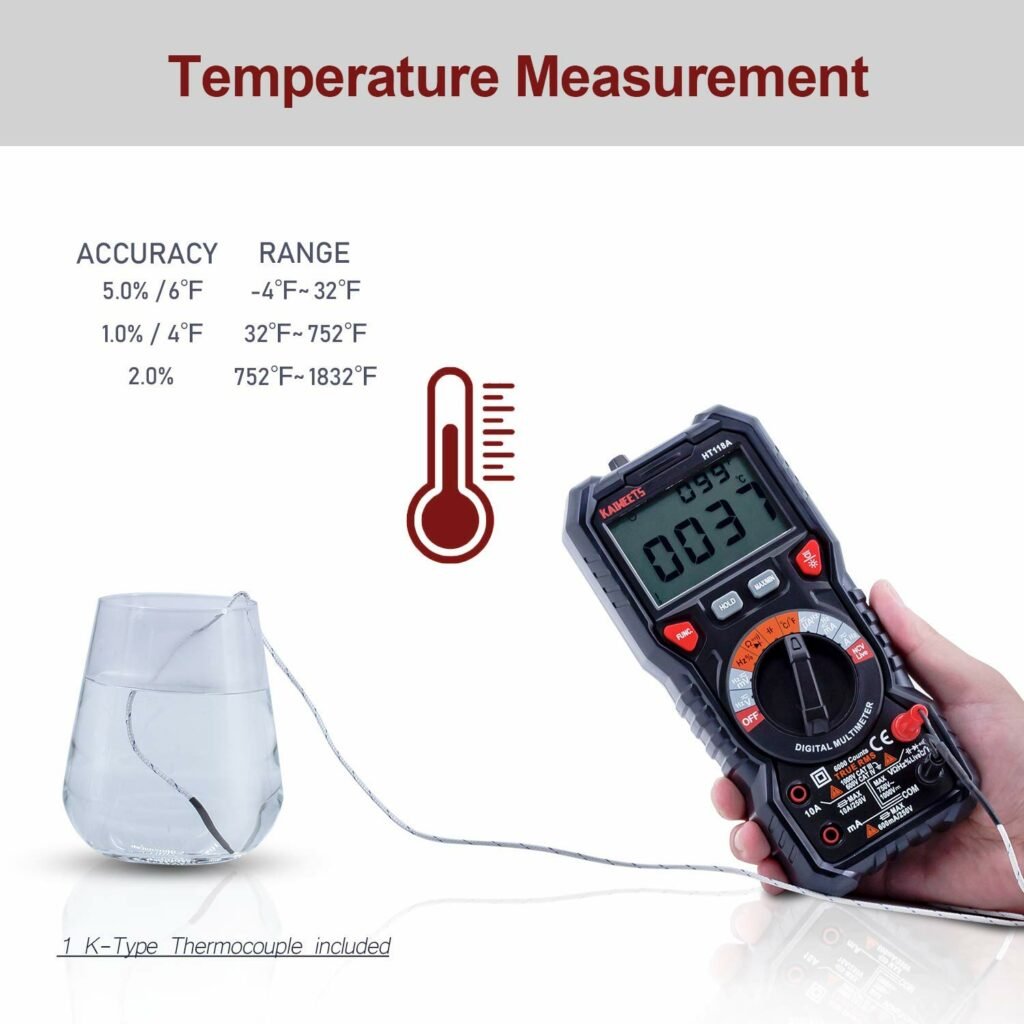 I checked an old capacitor labeled 220uf, 25V. The reading is about 249uf.
I checked a brand new 1000uf 25V. The reading is 1.045mf
I checked a brand new 1000uf 10V. The reading is 1.174mf.
I checked a brand new 220uf 25V. The reading is 222uf.
It looks the accuracy is not good enough. But I don't have another multimeter to compare. So I can not say it is really bad.
For reference, I found a manual online, and save it here.
Kaiweets Multimeter True-RMS HT118A ht118a