As the title said, I got a free T-shirt from He.net. I almost forgot about it. I went through their exams maybe one month ago. After finished all their exams, it said I got the certificate of IPv6 SAGE.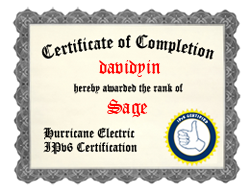 The digital version of the certificate looks like a toy and has different types.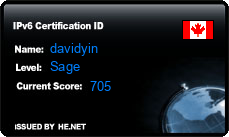 And very last, he.net offers a free T-shirt. So I just enter the address and submit the form.
Now the T-shirt package is just on the table.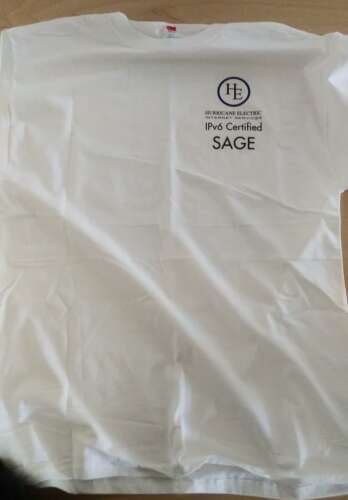 It is a clean design. You know I like the T-shirt with less graphics or a small logo.
But, look at the back. Kind of shock.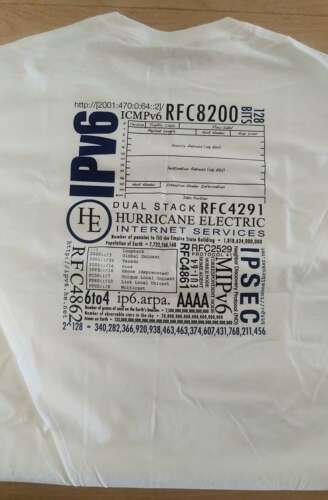 Full of the texts. A lot of words. They are all technical terms of IPv6. I may hate it.
Actually, I would like to look at these terms one by one. To find out the meanings of them and study it.
So, my next post will be very boring and filled with technical IT words.
If you want to get a free T-shirt too, do the exam first, click the link below to start.
https://ipv6.he.net/certification/