It is totally free to get parts from IKEA, if you have one or two broken parts which is belonging to the furniture bought in IKEA.
Last week, I went to parts or return department of IKEA Coquitlam store. Because I have a chest bought many years ago. It is a three drawer chest. The sliding track for drawer is broken. The metal balls came out and it is hard to open and close it.
It is not the first time. One year ago, I went to IKEA and asked for the track, they gave me a pair of track. I replaced the broken one.
Now, another draw sliding tracks have same problem. I went to IKEA, they told me this product is discontinued and they do not have stock of these kind of track any more. But, they can order it from SWEDEN. And it is totally FREE.
I gave them my mailing address and name. They said, it may takes 5 days to my front door. It is May 21, 2014
Today, I heard the door bell. The postman gave me the parcel looks like below.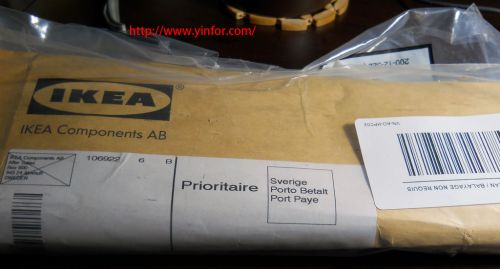 It is inside of a plastic bag. The bag is from Canada Post. There are a notes in the back of it.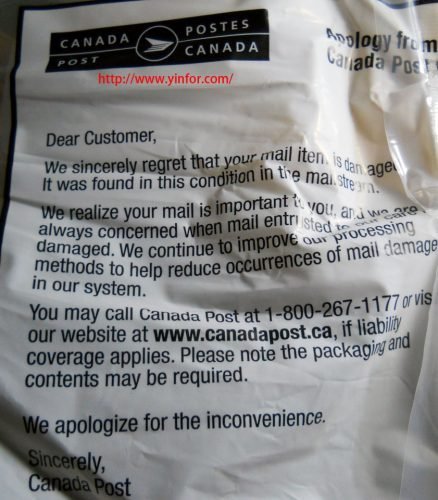 This apology from Canada Post is said that the mail item is damaged. They found it in this condition in the mailstream.
I don't understand what is mailstream. I am not sure who is responsible to it.
Anyway, I opened the plastic bag and saw the damage.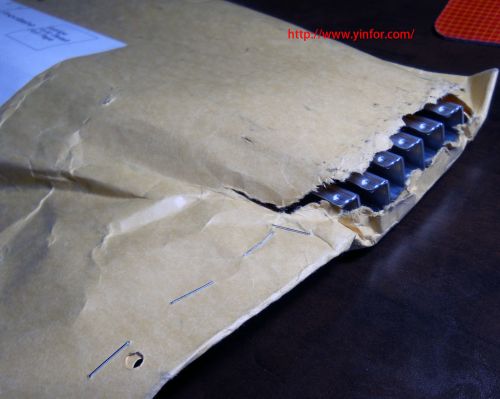 So the so called damage is the envelope is broken because the content inside is heavy and hard. I think the metal parts is OK.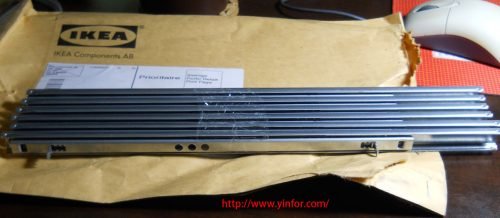 At last IKEA sent me six sliding tracks. I can replace all three draws' tracks.
Today is May 28, 2014. It exactly took FIVE business days. It is FREE.
I am very comfortable to shop in IKEA. They provide high quality of service.