It is my second time to change the bulb of my MiniVan. I still can find my post which described how it did on my blog.
Last time it is 3057LL, Sylvania Long Life Lamps. Clear bulbs.
I went to Walmart and found 3057A LL, it is also Long Life Lamps, but, with yellow, or amber glass bulbs.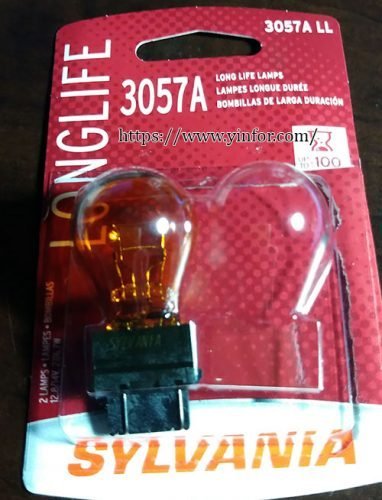 It is also great to fit my Montona SV6.
Refer to my archived post about how to replace rear turn signal bulb of Montana SV6.
The price of this package of bulbs is over $5.