There are many versions of Web Design Rules. They are from different point of views. But, I have my own version.
The purpose of my Top Five Web Design Rules is to maximize Web Site usability.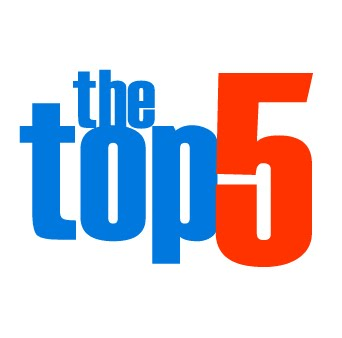 Easy to read
Think about the audience, they using variety computers, monitors, Internet connections. They may have difficult to read tiny letter, color blind.
Text size, image size and paragraph organization.
Easy to navigate
It means the target audience of your site should know where they are at all times when they visit your Web Site. If they get lost, they are able to go to home page, a site search, or a category list from any page on your site to determine: 1) where they are, 2) where they might want to go, and 3) where they have been.
Easy to find
It doesn't mean your Web site can be easily found on Search Engine. It means the target audience who arrives on your site can quickly find the main products, main services, or what ever you want to offer to them.
Consistent in layout and design
Layout means the arrangement of the content on the web page. Make sure the text, graphic images, and navigation schemes are consistent in the whole site.
And design is the fonts, typefaces, color scheme. Do not make your target audience confuse when they navigate on your site.
Quick to download
Fast download the elements of the web page, render the web page fast are one of the important performance issue for web site. I put a lot of effort on it when I optimize my server, but it is also one of important rule for Web Design. Keep it simple, stupid. Make the web site simple, simple graphic, simple js, etc.  Otherwise, even the server is much faster than others, the web site still very slow to show the content to audience just because of the poor design.