Google announced that Google Account Activity merged with the Google Dashboard.
I got the email from Google.
Account Activity information merged with the Google Dashboard to provide you with a single point for account activity information and to provide more up-to-date information.
Your existing Account Activity reports will continue to be available here until 5/31/2014.
The monthly emails you received to notify you of new reports will now link to the Google Dashboard, which will continue to improve over time to provide a similar experience to the Account Activity reports.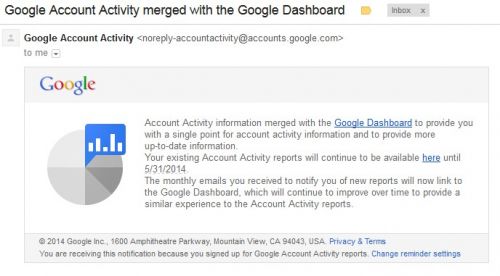 So, it is much clear that Google will put all user information in the central place.