Shallow 5.1 earthquake rattles Los Angeles. More than 100 aftershocks follow Friday night quake.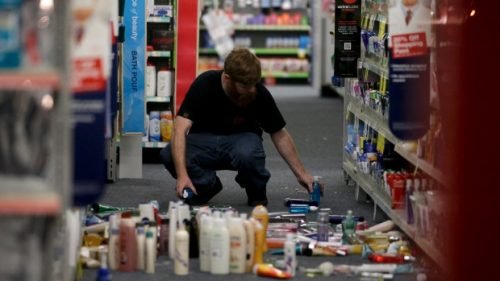 Experts suggest there is 30% chance of a significant damaging earthquake concurrence in British Columbia with in the next fifty years. An earthquake like this could destroy your home or contents, or even cause loss of life. Without proper protection, it could take years to recover from the financial loss.
In Canada, a typical property insurance policy does not provide coverage in the event of an earthquake. It is not a standard coverage which supposed to be included automatically.
However, if purchased, Earthquake Insurance provides reimbursement for the following if caused by earthquake shake:
Damage to your home, detached structures and contents.
Out-of-pocket living expenses, or Additional Living Expenses, in the event your home is uninhabitable.
For condominium Owners, assessments made against you by the Condominium Corporation in the event their insurance is not enough.
Fire Following An Earthquake
Please be noticed, sometimes, the property is damaged by a fire following an earthquake, coverage is provided by the property policy, not by Earthquake Insurance. Coverages and deductibles applicable in such an event are generally the same as indicated above for Earthquake coverage.
There are some big differences between the regular property insurance and Earthquake policy.
Higher Deductibles – typically 10% of the coverage, some higher risk location 15%, such as Richmond, Delta in BC.
Most home policies provide for replacement of your building up to the policy limit, provided it is rebuilt on the same site. However, in the event that you are restricted by law from rebuilding on your existing site after an earthquake, insurance company may waive the same site requirement.
There is no coverage for damage from flood or tsunami. But, you can purchase the flood endorsement if you want .
There is no coverage for costs associated with stabilizing your land. Land is not covered.
The rate of Earthquake insurance is very high in Low Mainland, BC. We are located in earthquake zone. Do your research and shopping around.
I always recommend my clients to purchase home insurance policy with earthquake, and flood, and sewer backup coverages.