I got a small parcel last week. The seal is open and sealed again by CBSA yellow tape. Printed OPENED BY CBSA.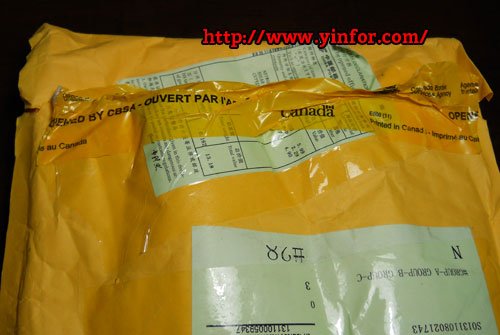 What is CBSA? Why they open the mail?
I bring these two questions to Google. The answer as below:
CBSA is Canada Border Services Agency
It is a Canada government agency. The official site link http://www.cbsa-asfc.gc.ca/
Inspection of Mail

International mail is presented by Canada Post to CBSA. CBSA officers inspect each piece of mail to determine its admissibility into Canada and to confirm whether it contains dutiable or taxable goods. If a CBSA officer determines that a mail item is not prohibited from entering Canada and is not subject to duties or taxes, the item is released to Canada Post for immediate delivery. Prohibited goods include obscene materials, hate propaganda, dangerous materials and narcotics.

CBSA officers have the authority to examine goods pursuant to section 99 of the Customs Act. Pursuant to subsection 99(2) of the Customs Act, a CBSA officer may not open any mail items that weighs less than 30 grams or less without the consent of the addressee or sender. See CBSA Memorandum D5-1-1.

Pursuant to section 17 of the Proceeds of Crime (Money Laundering) and Terrorist Financing Act, a CBSA officer may examine any mail that is imported and open or cause to be opened, any such mail that the officer suspects on reasonable grounds contains currency or monetary instruments of a value equal to $10,000. Subsection 17(2) indicates that the officer may not open or cause to be opened any mail that weighs 30 grams or less without the consent of the addressee or the sender. See CBSA Memorandum D19-14-1.
When the mail item is hold by CBSA, the delivery time may later.  My mail was opened and inspected by CBSA. It took about 50 days to my front door by air mail. The content of this parcel is contain one pack of knifes, which is used for art carving project.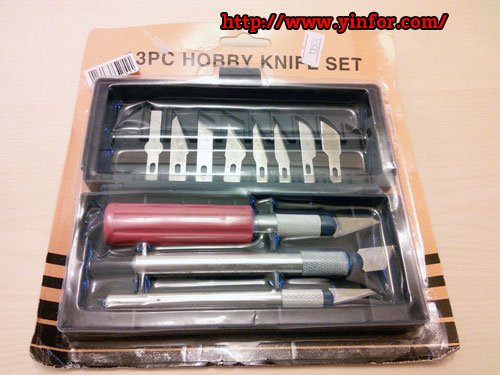 Actually if you have good vision, you can find the bottom of the pack is opened.
They will scan every each mail through border. And will open the one they want to have a close look on it.