My 2012 Christmas gift is a weather station, Acurite Wireless Weather Forecaster.
Weather the day with confidence with your own weather and weather prediction information – pinpoint accuracy right from your own backyard. The AcuRite Digital Weather Center uses patent-pending Precision Forecasting to provide your personal forecast of morning, noon & night (4-hour, 4 to 8-hour and 8 to 12-hour) weather conditions. Precision Forecasting technology combines North America's regional weather patterns with data measured by a sensor in your yard to generate the most accurate forecast available for your exact location.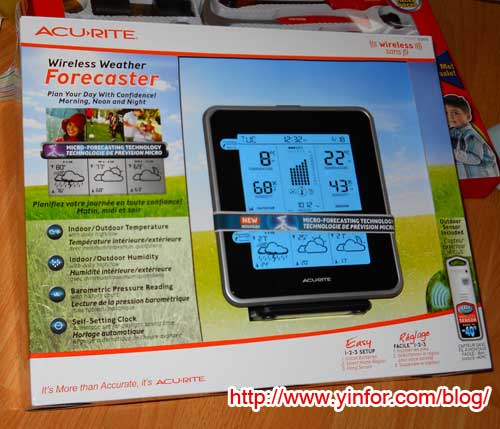 It is only about $28 in Costco store. The MSRP is $59.99 here.
When open the box. There are one main device with display, and one small outdoor sensor which should be hanged outside.
It can show me temperature indoor and outdoor. Humidite indoor and outdoor. and Barometric Pressure reading.
Here is the one in my house.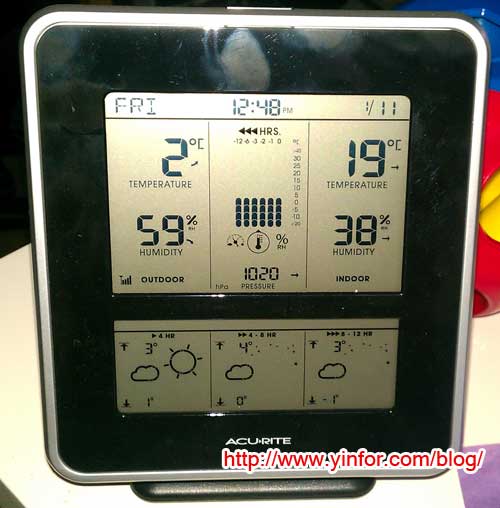 And it has blue backlight.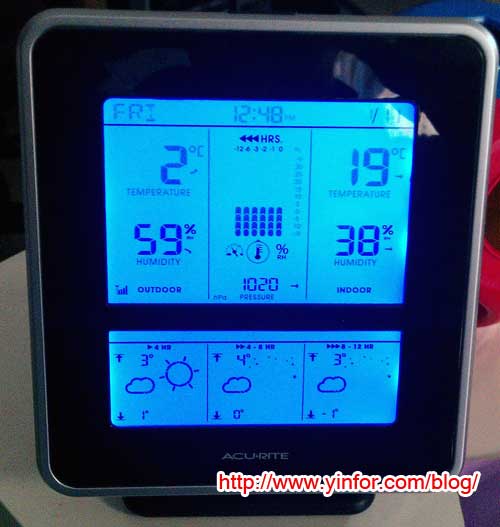 From the readings, it shows 19℃, 38% humidity indoor.
The comfortable humidity is 30 – 50%, 19℃ – 21℃ in winter.