From this month, I switch from Shaw to Telus. I am just using Internet and Basic TV. When I am with Shaw, I have to pay $89.49 a month including tax. Which is including Personal TV package and High-Speed Internet.
Now I am using Telus. Including Optik High Speed and Optik TV Essentials. The deal is $19.95 per month plus tax. Total is about $22.35.
It is one year contract.
Let me see the speed first. I am heavily user of Internet. There are 3 Desktops, 2 Laptops, and a lot of wifi devices.


Essential TV package has about 30 English TV channels. Which also include Free HD channels.

Because I am living in Burnaby, following channels applied.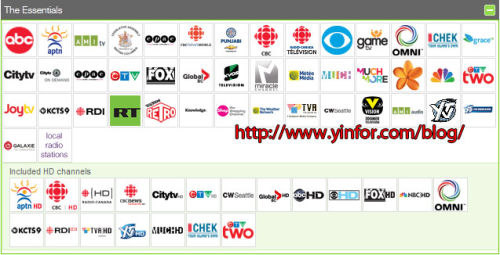 The HD channel program is very good, compared with old non-HD program.
So for now, I will keep using Telus at least one year.
There are some points I would like to share with you.
1) Shaw requests 30 day cancellation notice.
It is not 10 day notice any more.
2) You can ask shaw to return the devices through UPS.
So you don't have to go to their office in Surrey.
3) If you can not get these good deal, just wait and watch the promotion.