I got the Kobo eReader on Monday, but just got time to post it here.
The package I received by Post Canada.
Let us look at it.
White bubble envelope.
Can not tell what is inside from the package. It is not important. Keep reading the rest of the post.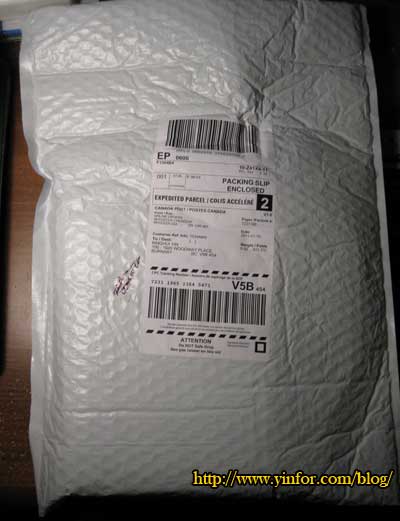 Let me open the bubble envelope.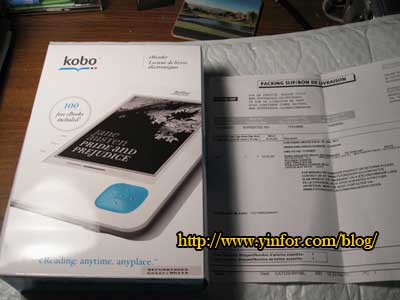 There are one box and one statement of order.
So, look at the box.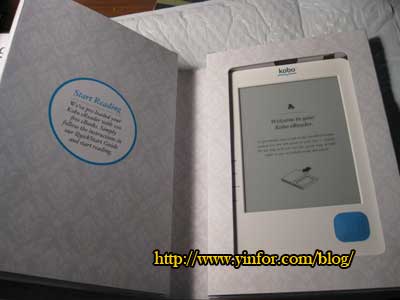 The box can be opened by two parts. The Kobo eReader device is lay down in the right part of box and left part has something inside.
All items shown below: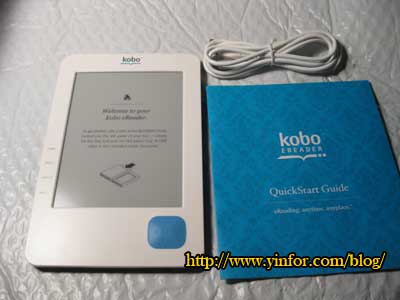 One Kobo eReader, one USB cable, and a quick start guide. The user manual is saved in Kobo.
There are 100 classic books has included in the Kobo.