Webmin: Web Control Panel for Linux server.
CentOS: My favorite Linux Distribution
I have VPS powered by CentOS 5.5. Webmin 1.520 running on it.
For most of the jobs, I don't have to go to the command environment. It works like a dream.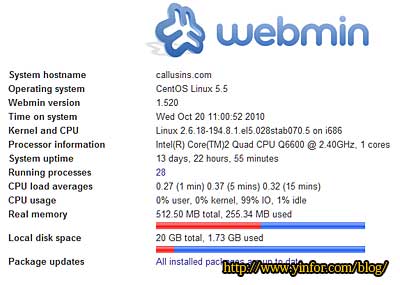 The VPS running on Burstnet. I have my Chinese SEO Blog on it.