How to change logo in phpBB 3 style?
This example shows you how to do it for subSilver 2, but it can also be applied to almost any other style, including prosilver.
1. Upload Logo file
First you should create a logo image and upload it.
If you are using subSilver 2, you should upload logo image to directory styles/subSilver/imageset/
If you are using proSilver, you should upload logo image to directory styles/prosilver/imageset/
Logo should be in gif, jpg or png format.
2. Changing Logo from Administrator Panel
Login to your forum administrator control panel. In control panel navigation click "Styles" link:

In styles management click "Imagesets" link, from available imagesets select one you are editing:



From images list in "Edit Imageset" section select "Main logo". It will show you your current logo.
From available images list in "Images" section select image you have uploaded: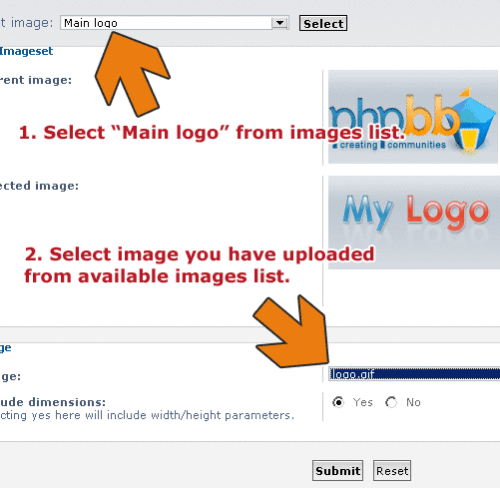 If you don't see your image in images list, then you have uploaded it in wrong directory or it may be in wrong format.
Click "Submit" button. That's all, new logo image should be changed to your forum logo.
Then go back to your forum index to have a look.