Do you try the auction? Now you don't need to go to the auction house.
Online bidding is aviliable through Able Auction.
This company serves both British Columbia and Alberta.
I registered an account in Able, and sign up one auction tomorrow.
In online bidding, I can pre-bid through an proxy before the date of auction.
The following is my bids list.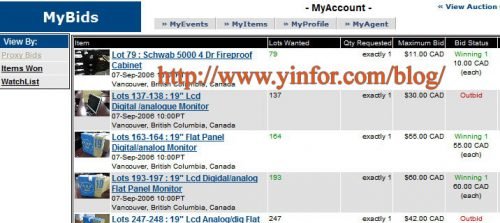 When the auction start, I can make a bid online.
I will take some screenshoot tomorrow.
If I really win the bid, I will be contacted and pick up myself.