Yesterday, I mentioned Able Auction. Now let's look at the live auciton online.
This service is supported by NAALive.com. It is a realtime bidding system for auction companies.
This is a screenshoot of Vancouver Office Furniture & Equipment Auction which is held this morning from 10AM to almost 2:40PM. There are 737 lots.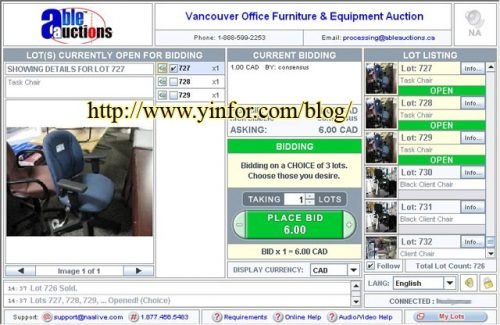 My bid price is too low to win.
Acutally I feel some people's price is not reasonable. Say, a 19″ LCD is saled at $165. It is about $200 to $290 in the computer store.