I bought the ATI 9200 video card in May 2004. This card began to make noise after one year use. It is send to the retailer to clean and the noise from fan is lower.
In the early of this month, the noise is so big. I decided to replace the fan on the video card.
I bought a VGA cooler made by Evercool Thermal Corp., Ltd., cost me $12.00.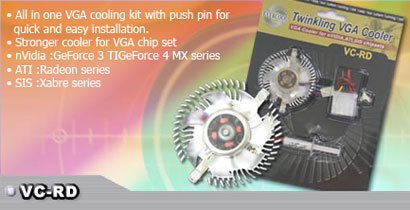 Its standard size can be installed on most of the VGA cards.
Below is the card I moved form the MB.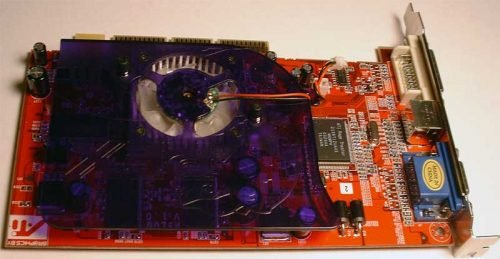 Disconnect the cord of fan. It is 2 pin connector. Then remove the fan from the video card. Use the tissue to mop the silver grease on the video chip.
The card without the fan is shown below.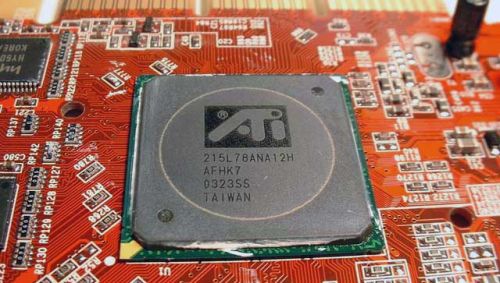 Then put the new silver grease included in the cooler pack on the top of the video chip.
Install the new cooler.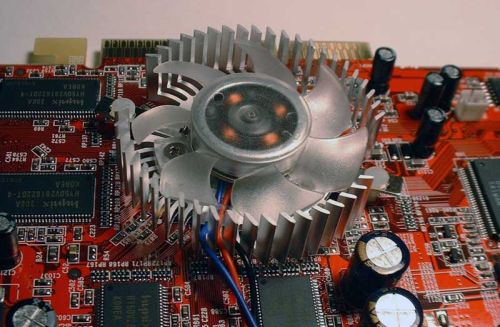 The fan power connector is three pins; the connector on the video card is two pins. I have another choice. I have a vacant fan power connector on the motherboard. I connect them. So the fan speed can be monitored by the motherboard.
OK. The cooler pack include a power connector converter. It can pick up the power from the standard four pin power connector.