This is from the RCMP. Beware ATM machine when use it.
1- ATM machine as usual ?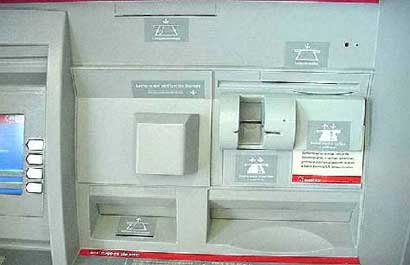 2- Is there an additional slot ?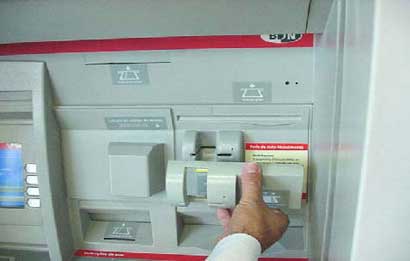 FALSE slot Fixed tothe original card slot. (Same color and sticker ).
Contains additional card reader to copy your card information ..and duplicate your card
3- A monitor and pamphlet holder at the side…nothing wrong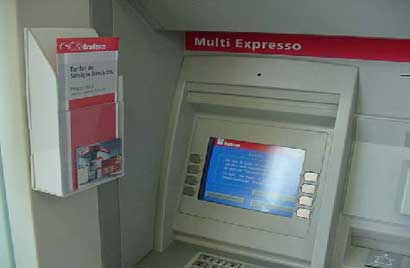 4- wait ….. Is it really a pamphlet holder ….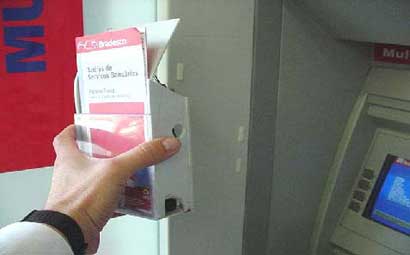 The side of box , facing the ATM screen has a reflective glassy hole ….thats a CAMERA !
5-False pamphlet box affixed to the ATM cubicle side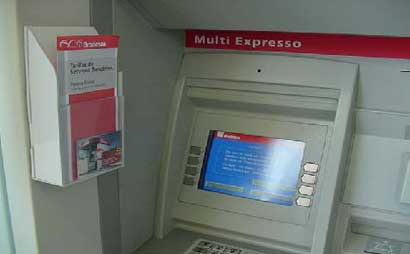 The micro camera at the side can view the KEYPAD and also the monitor to send wireless picture up to 200 metres.
6-Inside the "pamphlet box"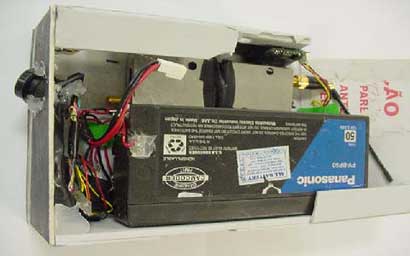 ATM_-_Beware