I did some tests of the HDD I took down from Xbox One S yesterday. Later, I get the software, HD Tune Pro 5.75 to do the surface check of it.
The S.M.A.R.T Health information is as below. The C5 figure is 328, it is in the warning status.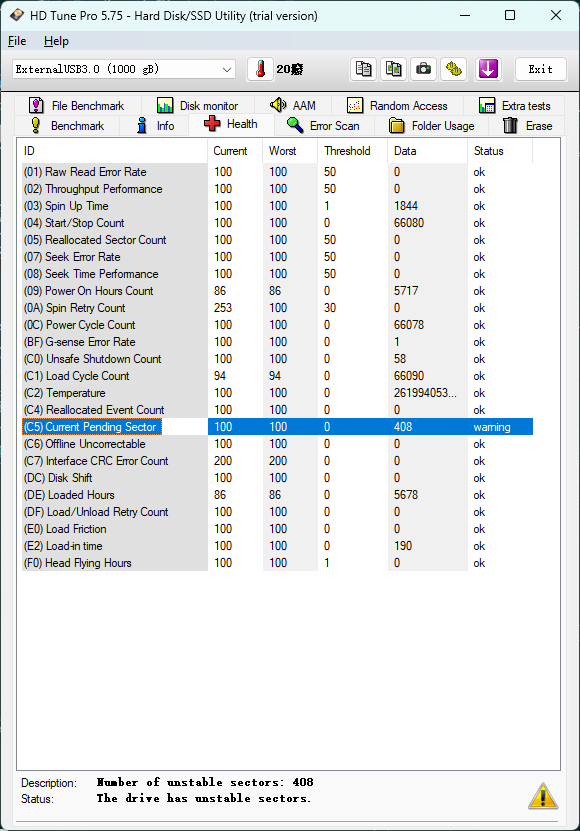 Then, I check the Random Access test.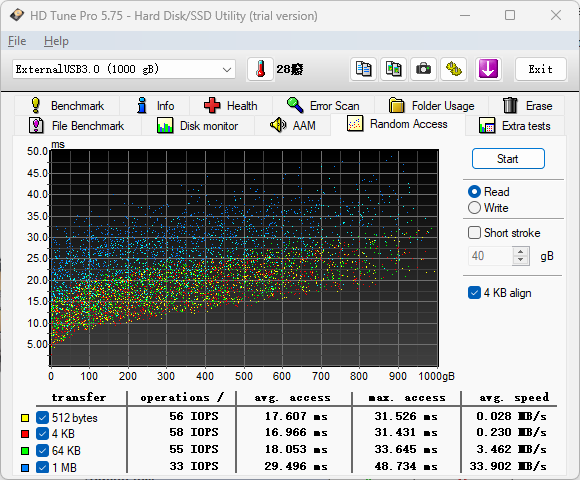 I am just not happy with these speeds.
At last, I ran the Error Scan on this disk.
I have not completed the whole scan, but a very small portion of the capacity. There are already some errors on the surface.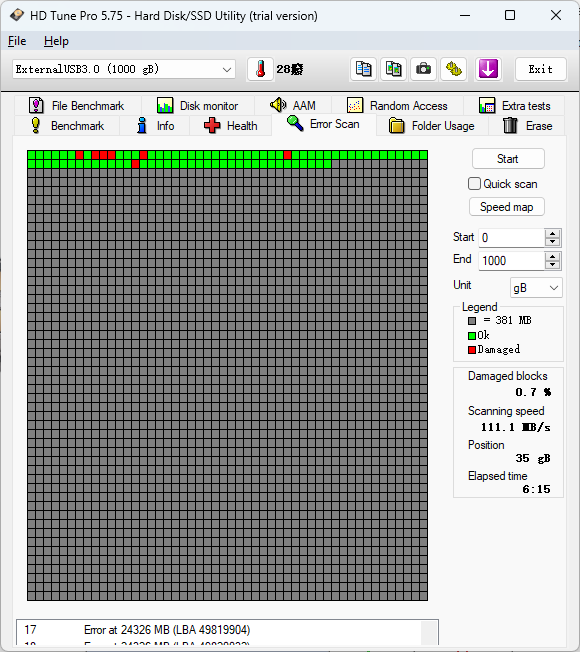 Damaged blocks are more than I expected. I believe this hard drive is not worth to be saved.
I put the HDD disk into a USB enclosure to test it. So I don't need to open the PC case and connect it to the internal SATA port.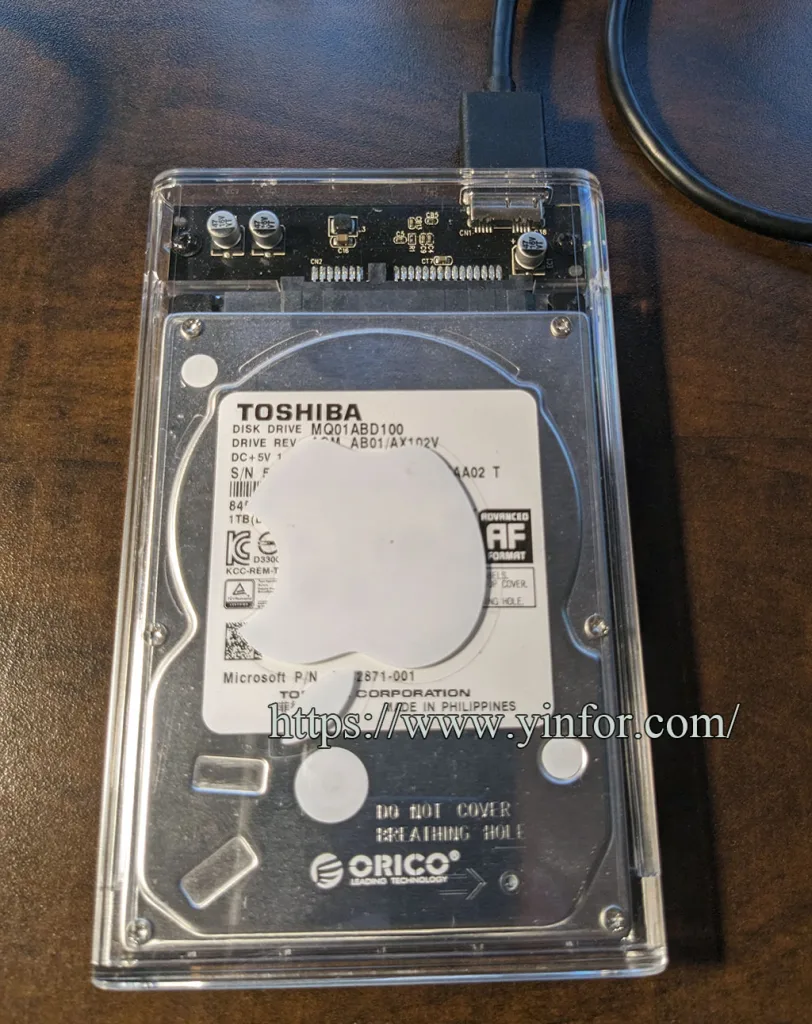 The one TB hard drive is working on the Xbox One S for Six years. Now it is the time to replace it.