Last month, I am back from San Francisco. Most of the time, my wife came to pick me up at YVR airport. But this time, we decide to take the Skytrain. I cannot remember how long I have taken the Skytrain or bus. Skytrain is a part of the Translink, or Metro Vancouver Public Transportation System.
I got off the plane and passed the CBSA border. It took me about half an hour to get through the arrival lobby.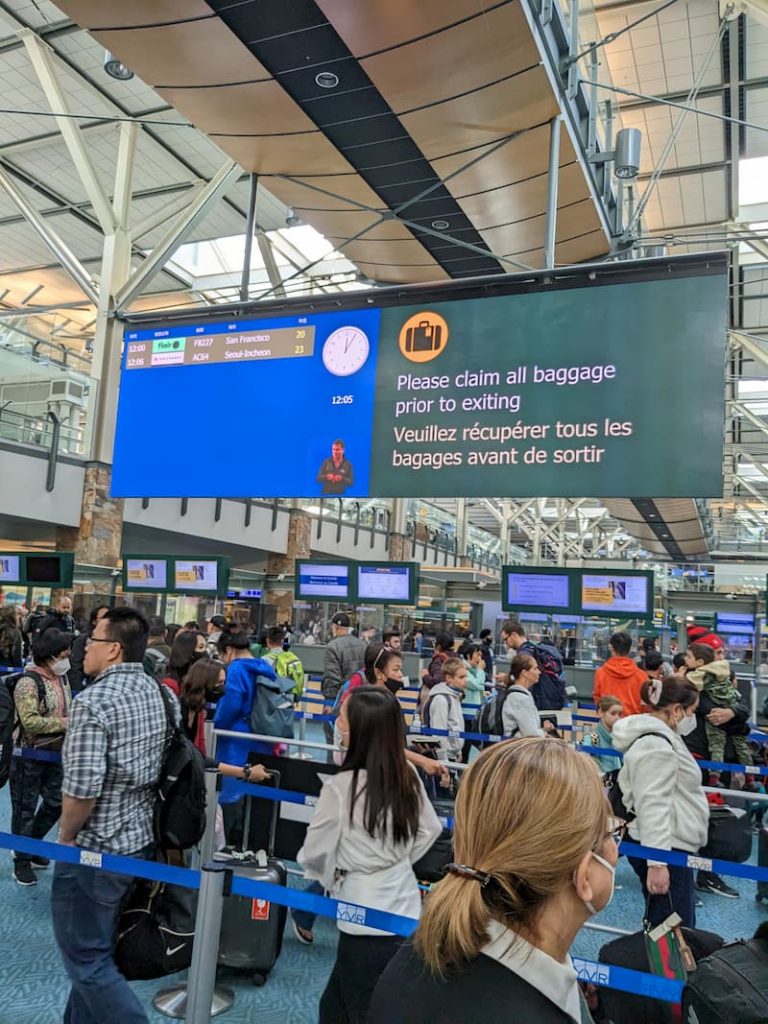 Then, I follow the sign to the platform of the Skytrain. The Skytrain system accepts Credit cards as payment methods.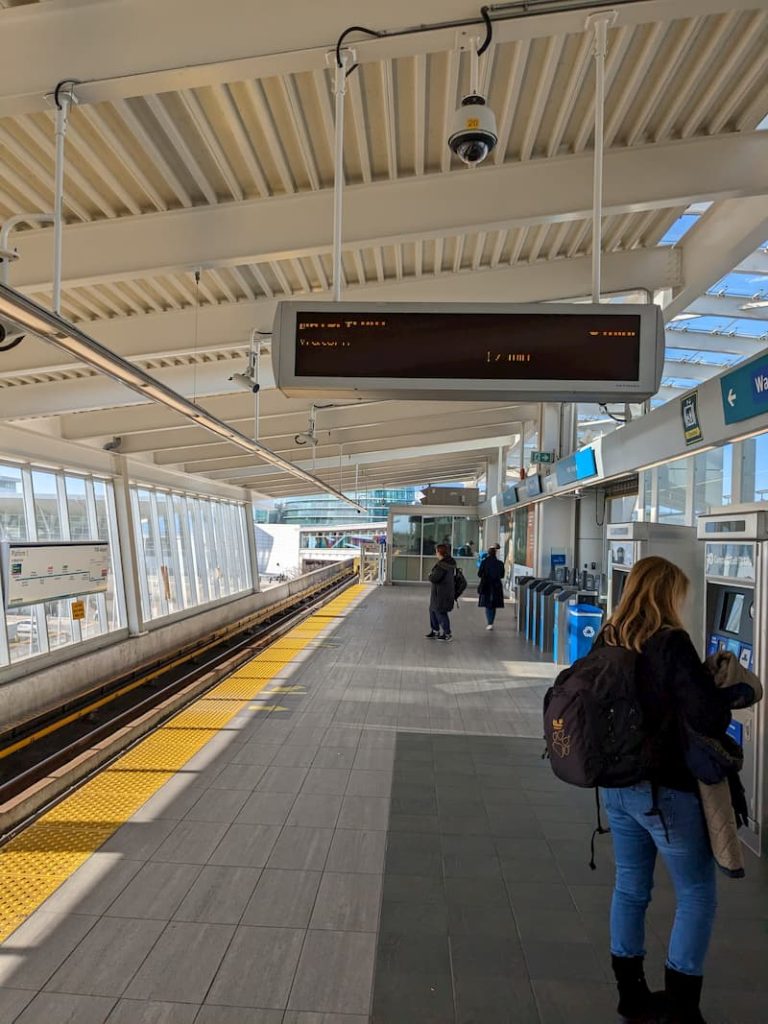 Look at the map of Skytrains.  I need to tack three lines. First is Canada Line from YVR airport to Waterfront station. Second is Expo Line from Waterfront to Commercial-Broadway station. Third is Millennium Line from Commercial-Broadway station to Lake City Way station. Each transfer is inside the station. So it is easy for me. I checked my credit card transaction history, and Translink charged me $9.45. It includes a $5 YVR airport Addfare.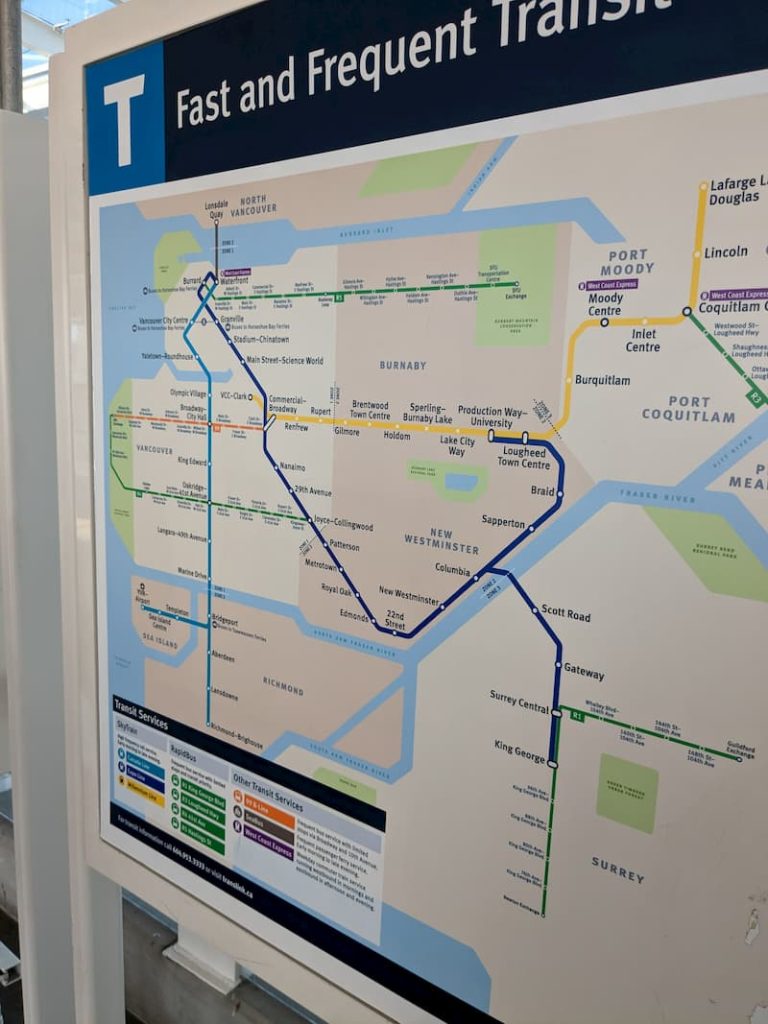 I waited about 3 minutes. I sat in the second row of the car.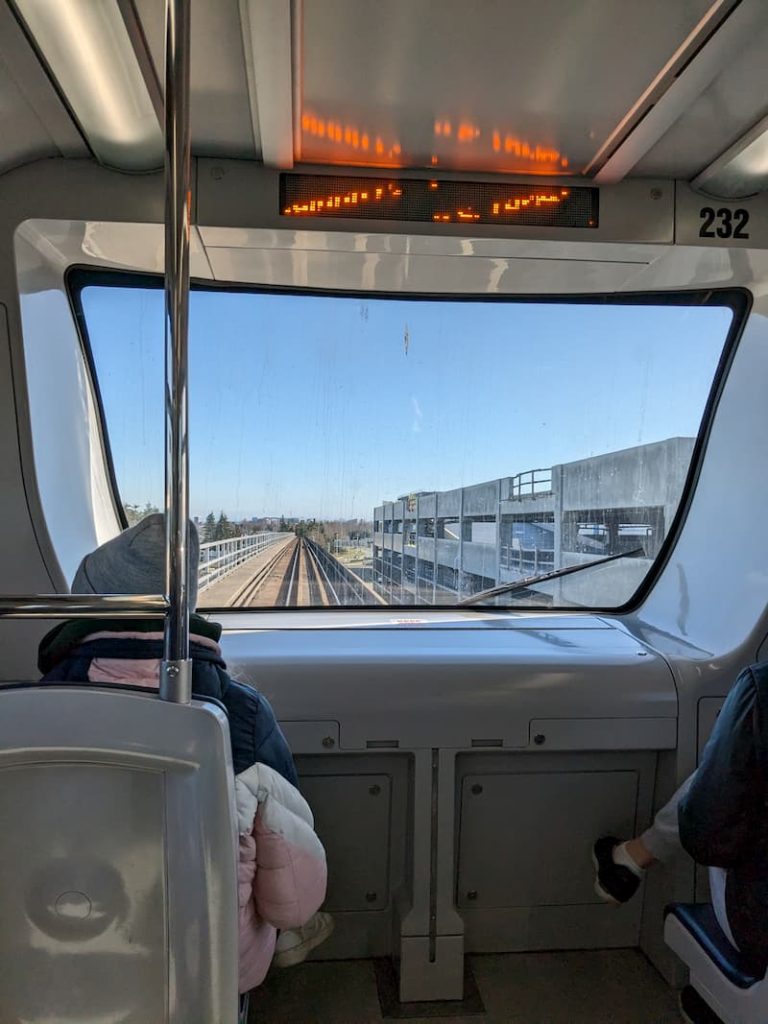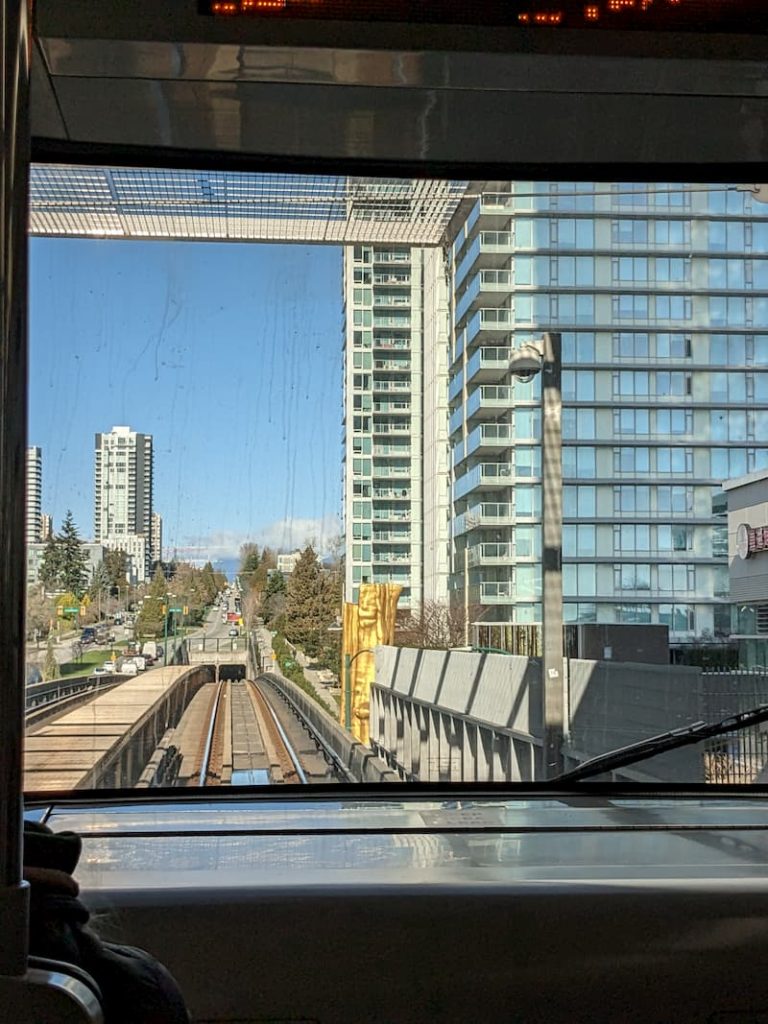 When it drives downtown, it goes underground.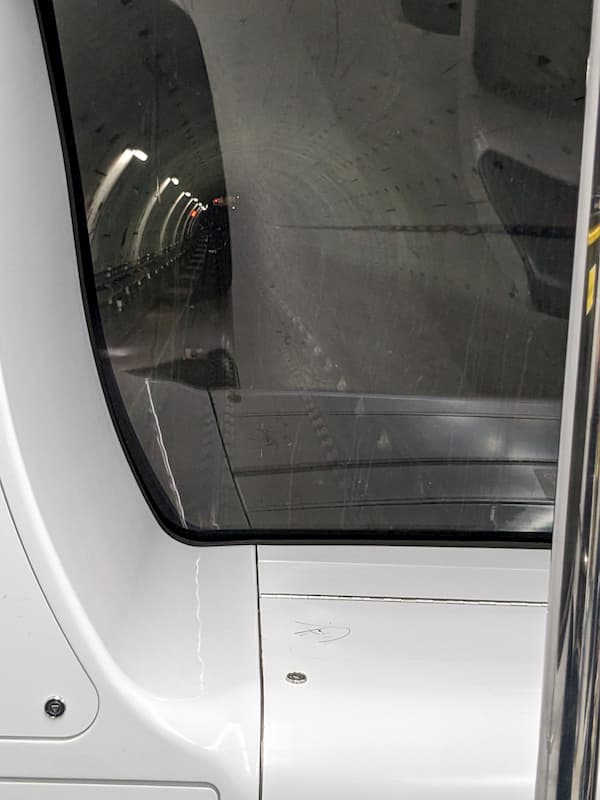 When it arrived at Waterfront station, I went to the ground floor. It is a beautiful building.  I think it was Train Station a long time ago.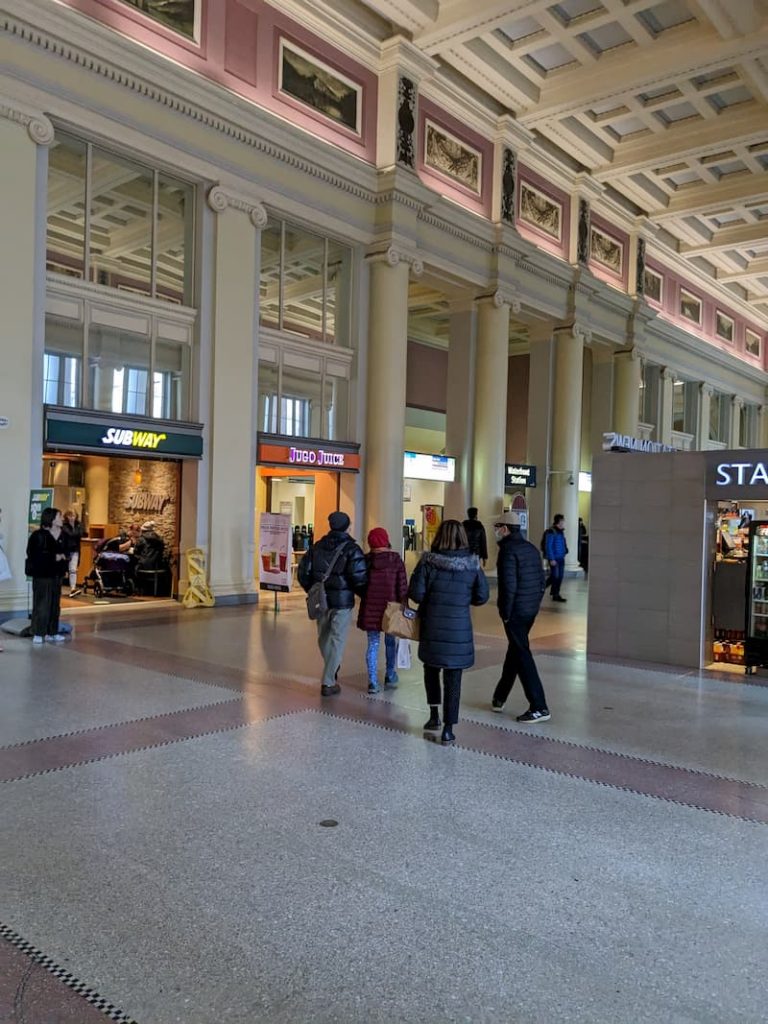 Follow the sign and go to the station on Expo Line.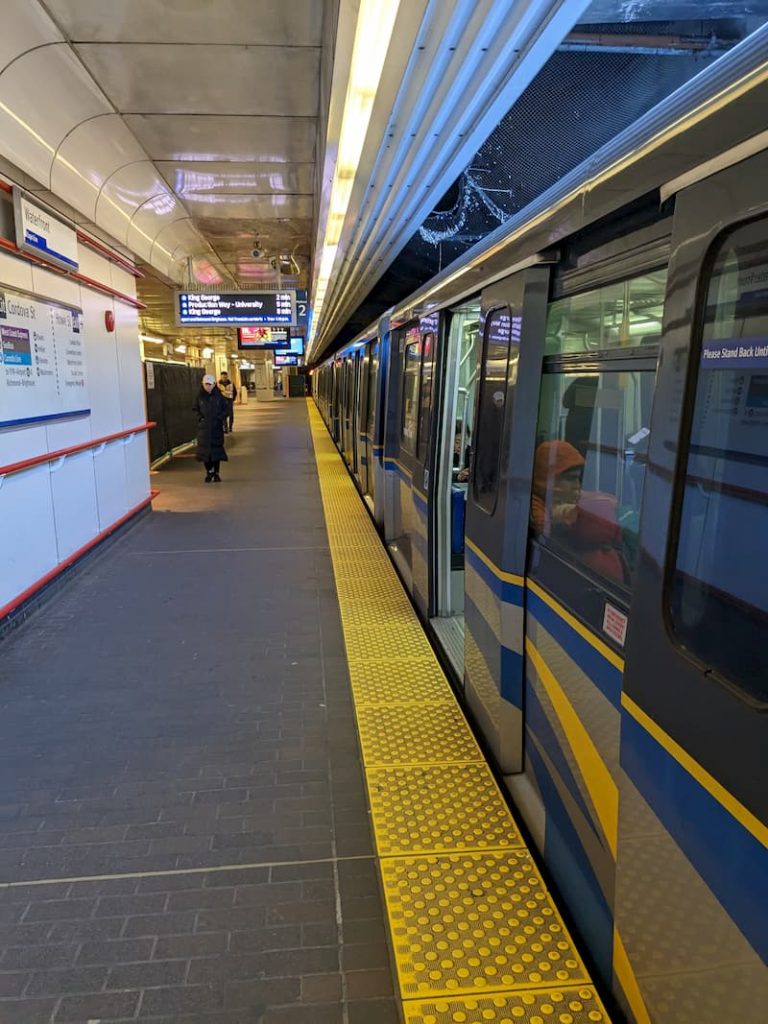 Here on the Expo line, it is above the ground, that is why it is Skytrain.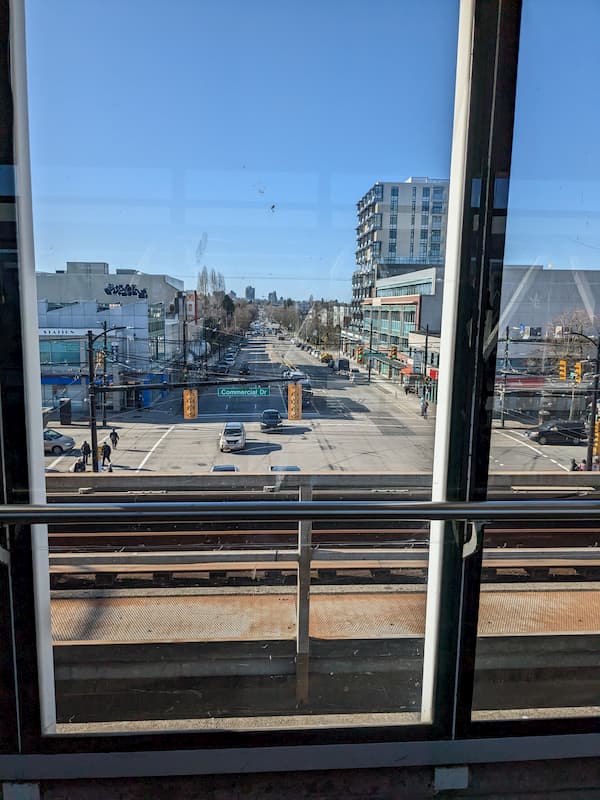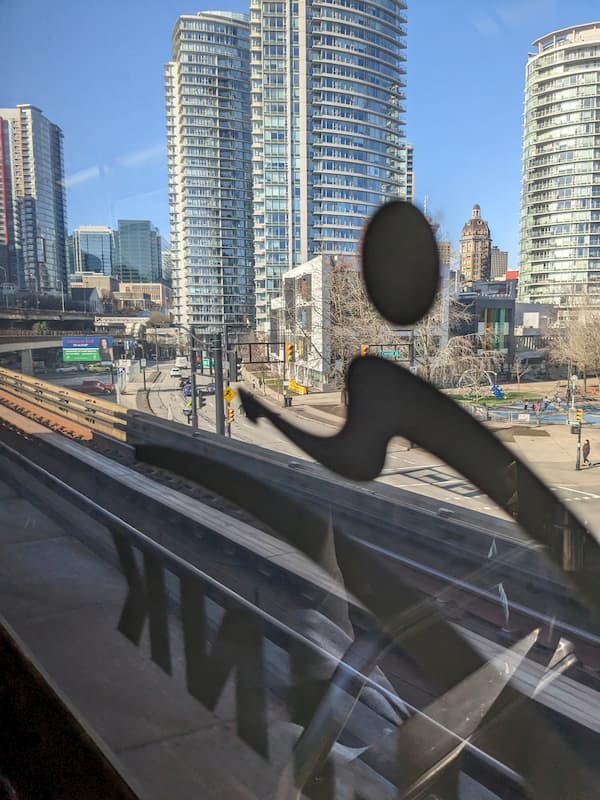 At the Commercial-Broadway station, it is about two minutes walking to get to the Millennium Line station.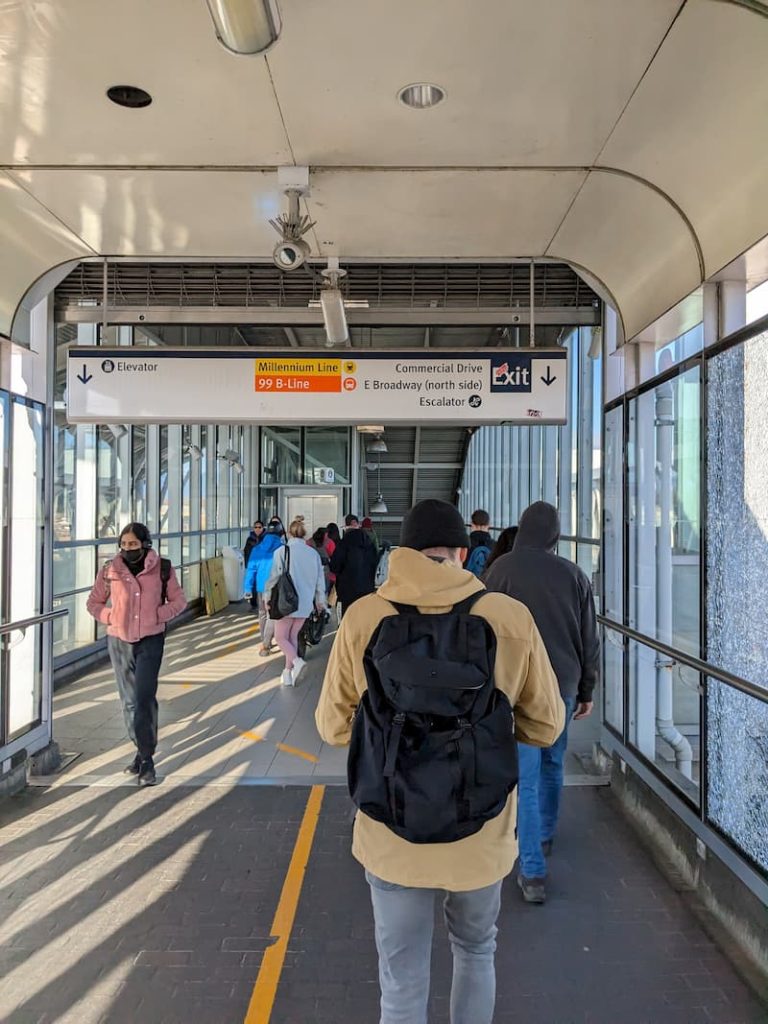 The sign is very clear. No chance to make it wrong.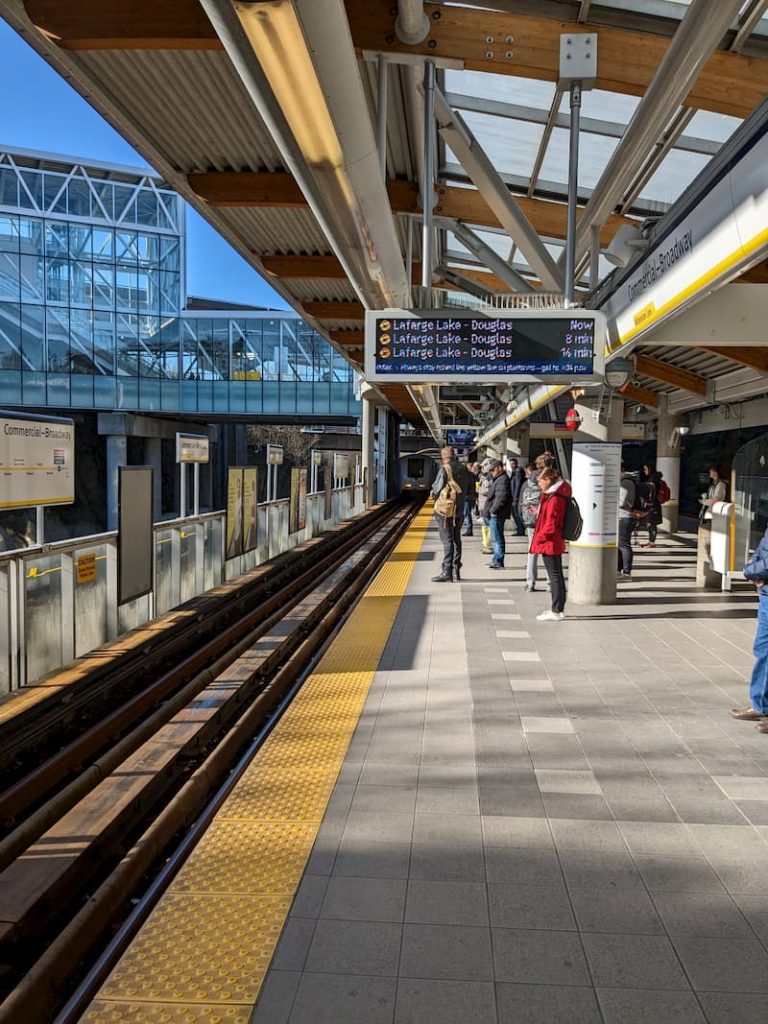 OK, it is very close to my home.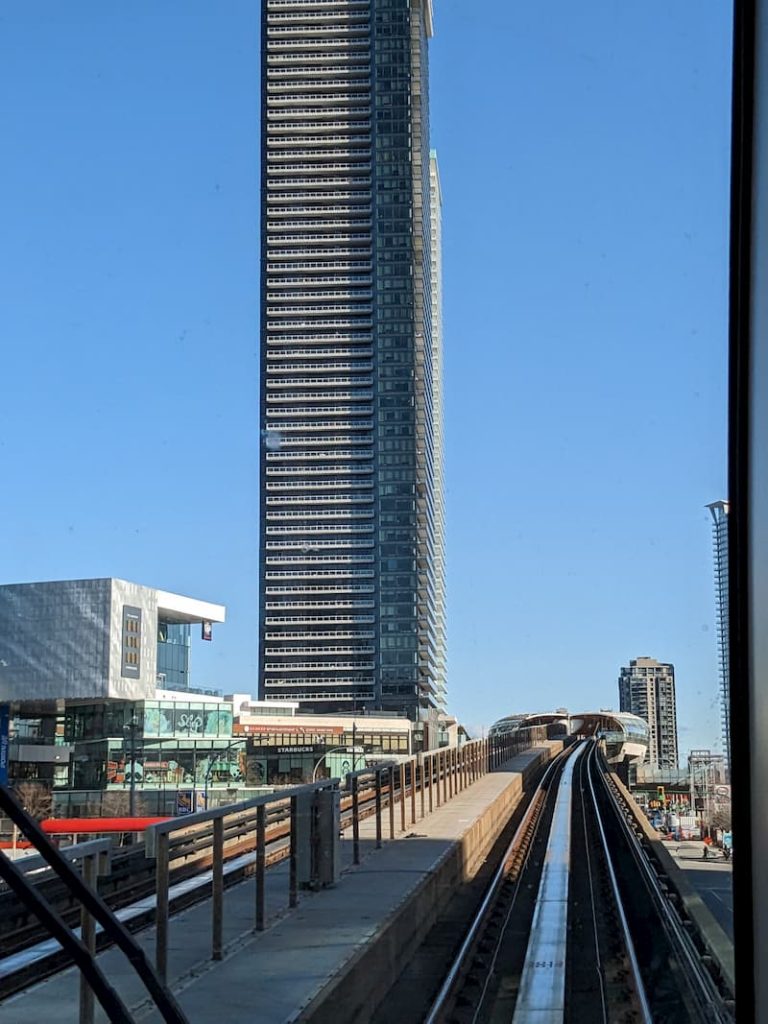 It is Brentwood mall station. After another three stops, I arrived at Lake City Way station. The total time of my Skytrain trip is 1 hour and 9 minutes, from YVR airport to home.
The public transportation is very clean, compared with San Francisco's.  Even the capacity of cars and the size of the platform are smaller than those in San Francisco. It is small, beautiful, and clean.